Best Hikes With Dogs: New Hampshire And Vermont
Best Hikes with Dogs: New Hampshire & Vermont, by Lisa Densmore. . . Describes more than 50 hikes in the Southern, Lakes, Upper Connecticut River Valley, White Mountains, and Northern regions of New Hampshire and the Southern, West-Central, Upper Connecticut River Valley, North-Central, Champlain Valley, and Northeast Kingdom regions of Vermont. Each hike description includes a map, total distance, estimated hike time, elevation profile, difficulty rating, and driving directions. Hike Summary Table at the beginning of the book shows which trails are less than 5 miles, good for senior dogs, or for fit dogs as well as which trails have open summits, mountain views, fire towers, ledges/cliffs, long ridge walks, rivers/lakes/ponds, waterfalls, or dog-friendly shelters/campsites so its easy to pick a trip at a glance. Includes lots of helpful information about hiking with dogs. Black and white photos give you a glimpse at some of the scenery youll encounter on the trail. 2005, first edition, 256 pages. 8.3 x 5.3 x 0.6 in.
---
Related Products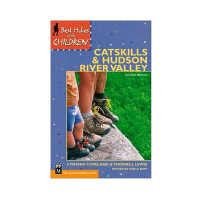 New York's Catskills have long been an outdoor playground for families escaping from the city. Here's a guidebook that shows you hikes that the whole family can do. Best Hikes with Children in the Catskills and Hudson River Valley includes games that...
---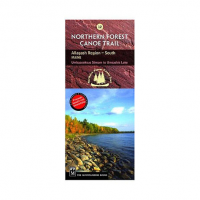 Navigate your way through the second-to-last section of the Northern Forest Canoe Trail-from Umbazooksus Stream to Umsaskis Lake-with NFCT Map 12 and explore the forested shorelines, interconnected waters, and rich history of the Allagash Wilderness Waterway....
---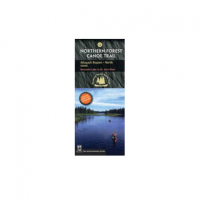 Navigate your way through the final section of the Northern Forest Canoe Trail-from Umsaskis Lake to the historic St. John River-with NFCT Map 13 and paddle in waters first paddled by Abenaki hunters, past early European settlements, and along shorelines...
---