Amk Sol Sport Utility Blanket
Up to any task, the SOL Sport Utility Blanket can handle a variety of tasks-use it as an emergency blanket, a shelter, a picnic blanket, a ground tarp underneath a tent, a cover for gear in foul weather, or to haul heavy loads. Weighs only 11.3 oz. (320 g). 95% heat reflectivity rating. Stronger than similar multi-use blankets and tarps. Size: 5 x 7 ft. (152.4 x 213.36 cm). Ideal for backpacking, hiking, car camping, fishing, and trekking
---
Related Products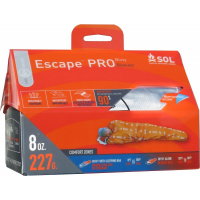 The Escape Pro Bivvy evolutionary material provides dry, warm comfort you can trust. Engineered to be breathable, waterproof and heat reflective, the Escape Pro allows condensation to escape while keeping the elements locked out and the heat in. As humidity...
---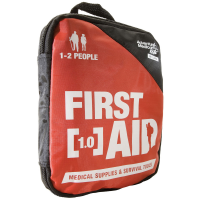 Quickly treat cuts, scrapes, sprains and bug bites with the Adventure First Aid 1.0 Kit. Equipped with a wide range of medical supplies and a convenient travel case, this kit is exactly what you need to easily treat wounds during backcountry exploration....
---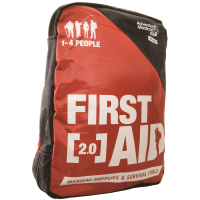 Equipped with enough supplies to treat a group of four on a day-long outing, the Adventure First Aid 2.0 Kit is a necessity for your backcountry adventure. This first aid system organizes items by injury so that you can quickly and effectively treat sprains,...
---