Amk Ben's 30 Insect Repellent Wipes
Easier and faster to apply than sprays or lotions, Ben's 30 Insect Repellent Wipes with 30% DEET allow you to control exactly where and how much repellent you apply to your skin. Contains 12 individually wrapped wipes; ideal for hiking, running, and travel.. . . . Easy to use, easy to carry wipes: 12 individually wrapped applications per box. 30% DEET water-based formula is gentle on skin. Easy to control application on face, neck, arms, and legs. Unique water-based formula ensures that the repellent will last longer than alcohol based repellents that quickly evaporate from your skin. 8 hour protection from mosquito bites. 10 hour tick protection.
---
Related Products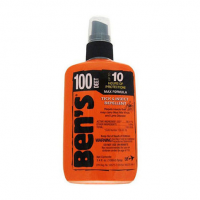 Ben's 100 Max insect repellent contains the maximum amount of DEET to keep you protected in areas with lots of bugs. Don't get bitten, get Ben's!. . . . Provides 10 hours of protection from a single application. 100% DEET formula (no fillers) provides...
---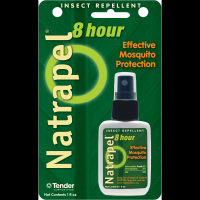 Ditch the Deet with Natrapel 8 hour insect repellent-provides long-lasting, proven Deet-free protection from mosquitoes, ticks, black flies, and more.. . . . 20% Picaridin formula is recommended for repelling ticks. Deet-free formula. 1 oz. pump for...
---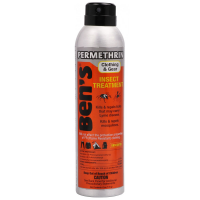 CAMPING/BACK PACKING > SKIN PROTECTION > CAMP BUG DOPE: Ben's Clothing And Gear Insect Repellent
---