Price search results for All Terrain Herbal Armor Natural Insect Repellent 8 fl. oz. (product no longer available)
---
Related Products
When you're hiking in the deep wood or lounging in the backyard and want effective bug protection without DEET, All Terrain Herbal Armor Natural Insect Repellent pump spray is an ideal choice.
---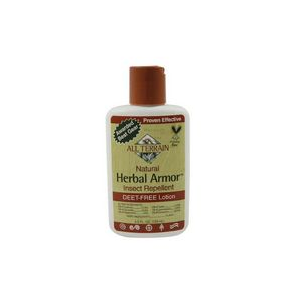 Protect yourself from the annoying buzzers without using any Deet in Herbal armor's All Terrain Insect Repellent. This lotion works against all sorts of insect and is natural so you won't be feeling funky after an insect-free day. PRODUCT FEATURES: 4...
---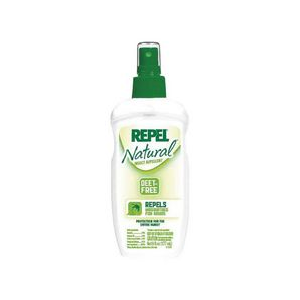 Sure DEET works like a charm, but it can be harmful at times, so do yourself a favor and repel Insects the natural way with Repel's Natural Insect Repellent Pump Spray. PRODUCT FEATURES: Contains natural ingredients Child and pet safe Repels mosquitoes...
---