Adventure Medical Kits Me & My Dog
Wound Care / Cuts 5 - Easy Access Bandages, 1" x 3" Fabric 2 - Easy Access Bandages, Knuckle Fabric 3 - Butterfly Closure Fabric Adhesive Bandage 2 - Sterile Gauze Dressing, 3" x 3", Pkg./2 2 - Sterile Non-Adherent Dressing, 2" x 3" 1 - Conforming Gauze Bandage, 2" 1 - Tape, 1" x 10 Yards 1 - Elastic Bandage Self Adhering, 2" 1 - Irrigation Syringe, 10cc. with 18 Gauge Tip 1 - Saline Wound & Eye Wash 1 - Nitrile Glove, (Pair) 3 - Triple Antibiotic Ointment 6 - Antiseptic Wipe 1 - Moleskin, Pre-Cut & Shaped (14 pieces) 2 - Alcohol Swab Sprai Mfg: Adventure Medical Kits
| Stockist | Catalogue Product Name | Price | |
| --- | --- | --- | --- |
| Brownells | Adventure Medical Kits Me & My Dog | 49.99 | |
Price:
49.99 from
Brownells
---
Related Products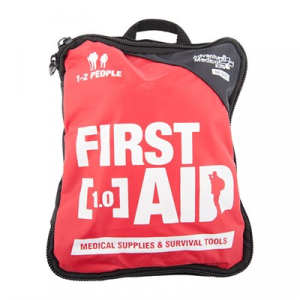 The Adventure First Aid 1.0 contains supplies to treat cuts & scrapes, sprains, insect bites, headaches, muscle aches, and allergic reactions. AMK's exclusive Easy Care First Aid System organizes items by injury with injury-specific instruction cards...
---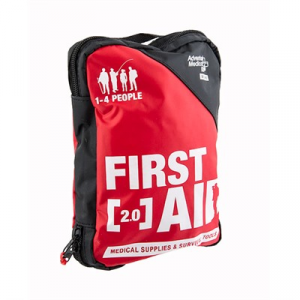 The Adventure First Aid 2.0 is fully stocked for the most common injuries and illnesses encountered on the trail: sprains, fractures, cuts, scrapes, headaches, and allergic reactions. With enough supplies to treat a group of four on a day-long outing,...
---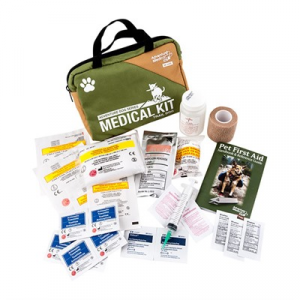 Wound Care 2 - Sterile Gauze Dressing, 3" x 3", Pkg./2 2 - Sterile Non-Adherent Dressing, 2" x 3" 1 - Conforming Gauze Bandage, 2" 1 - Irrigation Syringe, 10cc. with 18 Gauge Tip 1 - Saline Wound & Eye Wash 1 - Elastic Bandage Self Adhering,...
---