Adventure Medical Kits Adventure First Aid 1.0 Kit
Quickly treat cuts, scrapes, sprains and bug bites with the Adventure First Aid 1.0 Kit. Equipped with a wide range of medical supplies and a convenient travel case, this kit is exactly what you need to easily treat wounds during backcountry exploration. . . . Various sized bandages. . Gauze dressings. . Moleskin blister/burn dressing. . Ace bandage with clips. . 1 pair of foreceps/splint/tick remover. . 2 packages of Acetaminophen (500mg). . 2 after bite wipes. . 2 packets of antihistamine (25mg). . 1 packet of Aspirin (325mg). . 2 packets of Ibuprofen (200mg). . 1 compass. . 1 mini howler whistle. . 10 antiseptic wipes. . 10 yards of medical tape. . 2 packets of triple antibiotic ointment. .
---
Related Products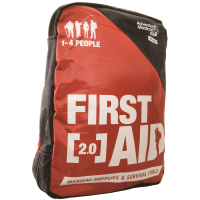 Equipped with enough supplies to treat a group of four on a day-long outing, the Adventure First Aid 2.0 Kit is a necessity for your backcountry adventure. This first aid system organizes items by injury so that you can quickly and effectively treat sprains,...
---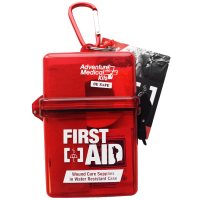 Be prepared for the unexpected during your backcountry treks with this First Aid Water-Resistant Medical Kit. It contains basic first aid necessities and is easy to store. . . . Water-resistant plastic case. . One carabiner. . Three alcohol wipes....
---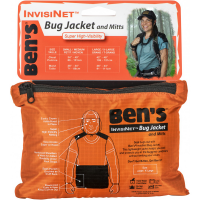 raveling through a bug infested area is never good. Protect your arms, hands, head and torso from those nasty
---