Adk Catskill Trails Guide Book
The ADK Catskill Trails Guide Book is a must-have for any hiker or backpacker visiting the Catskill region. . Guidebook is coordinated with National Geographic Trail Map #755 (not included). Each trail is keyed to indicate its location on Map #755. Supplies information on local rules and regulations, how to find trailheads, and where to park. Contains essential navigational information like mileage, elevation gains, and heights
---
Related Products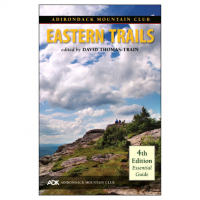 The second volume in ADK's new Forest Preserve Series of guidebooks, Eastern Trails, edited by David Thomas-Train, will help you plan and execute exciting trips in both the Adirondack and Catskill regions. . Explores all the trails from the Sacandaga...
--- Explore the beauty of the Catskill Mountains' summits, cascading falls, and dramatic rocky notches any time of the year with Carol and David White's Catskill Day Hikes for All Seasons. Describes 60 day hikes throughout the Catskill Mountains, a 700,000-acre...
---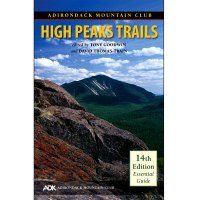 Now in its 14th edition, ADK's High Peaks Trails is the most comprehensive trail guide available for the High Peaks region. . Details the 46 highest peaks in the Adirondacks; trails in the Lake Champlain region and trails further to the north are new...
---