Merchant A-Z
NRS (41 to 50 of 132)
---
---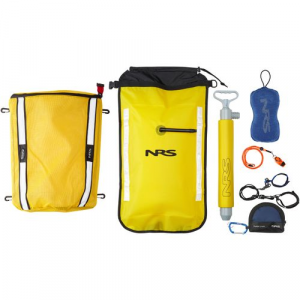 Be prepared for the trip's unplanned emergencies. The NRS Deluxe Touring Safety Kit has the essentials every beginner or experienced paddler needs. For bailout emergencies, use the bilge pump to empty your boat at 8 gallons per minute and the sponge...
---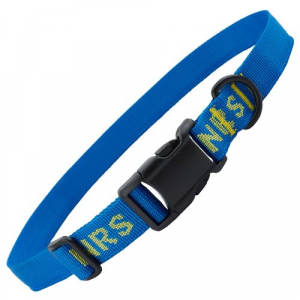 NRS Strap use #372, now it's official. Our Iconic Blue NRS Strap webbing makes the perfect dog collar when outfitted with an adjustable side-pinch buckle and coated aluminum ring. 5/8" wide webbing on size Small, and 1" wide webbing on Medium and Large...
---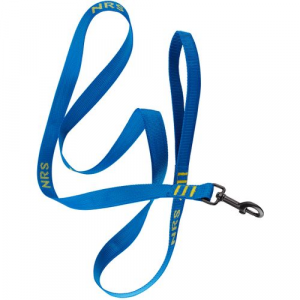 River rats and other breeds of DIYers have long adapted NRS Straps to keep canine companions close by. Inspired by popular demand, the NRS Dog Leash makes NRS Strap use #294 official. 1"W x 6'L or 5/8"W x 5'L Sewn loop and coated swiveling collar clip.
---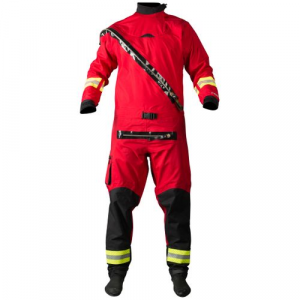 When lives are on the line, rescuers need to feel confident in the gear they use. The NRS Extreme SAR drysuit is purpose-built for this confidence. Waterproof, breathable, and built for maximum durability, the SAR will perform no matter how rugged the...
---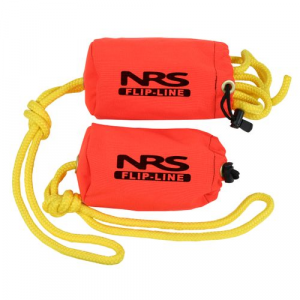 Flip lines provide the extra leverage you need to right a flipped boat. Each polypropylene safety line is stored in a rugged CorduraA(R) bag and held in place by a drawstring closure. Any size raft can be a problem upside down, so ensure your fun with...
---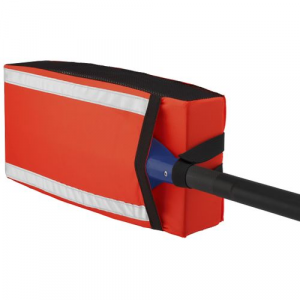 A paddle float is an essential piece of safety gear. The NRS Foam Paddle Float secures easily to your paddle blade by sliding the blade into the nylon fabric pocket on the back. A webbing buckle on the front secures the paddle to the float. Your paddle...
---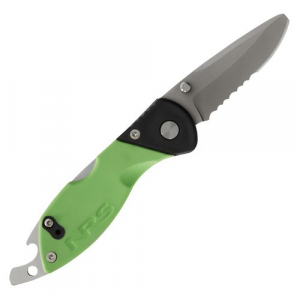 The compact, convenient NRS Green Knife folds up to fit in your life jacket, shirt, paddling top or pants pocket, and stays put with a spring clip. A great small knife to keep with you on the water. Fits perfectly in the pocket of your Astral Greenjacket....
---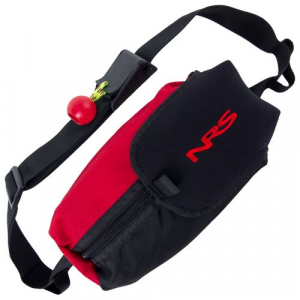 Conveniently worn around your waist, the Guardian Waist Throw Bag is always at your fingertips, whether you're in your boat or scouting a rapid. A waist bag with quick-release belt holds a compact, removable throw bag. The outer bag has a wide hook-and-loop...
---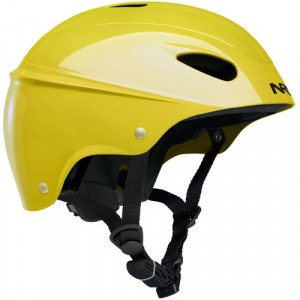 The NRS Havoc Helmet is your one-size-fits-most solution to whitewater safety. Our DialFit system lets you quickly and easily adjust the fit to accommodate almost any head size. Protect nearly any adult with the same helmet. No more mixing and matching....
---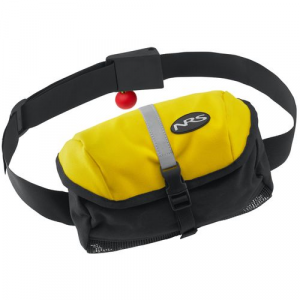 Be ready to help your paddling partner reach the final destination with the NRS Kayak Tow Line. A tow system is great to have when boating with kids or inexperienced paddlers who may become fatigued during long paddles. A durable 500-denier CorduraA(R)...
---