Merchant A-Z
NRS (31 to 40 of 126)
---
---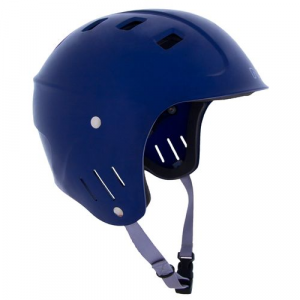 The NRS Chaos Full Cut Water Helmet is an excellent choice when you're looking for safe, economical and comfortable head protection. Ventilated lower cut covers the ears without interfering with hearing. This adjustable helmet gives you the features...
---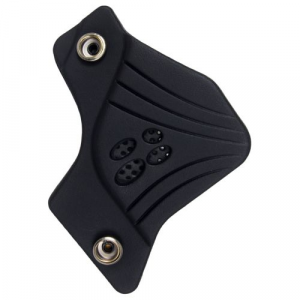 A pair of replacement ear pads for the NRS Chaos Side Cut Helmet. These pads snap securely into the helmet to provide extra protection from side impacts. The stiff, flexible outer plastic surface protects the soft, cloth-covered inner foam. Perforations...
---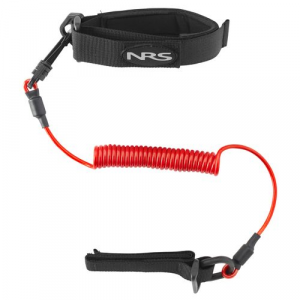 What's a kayak without a paddle? Don't lose yours. Tether your paddle to your wrist or deck rigging with the NRS Coil Paddle Leash, and save yourself a swim and maybe some money. Expands from a compacted 18-inches to a full five-foot stretch. Snap...
---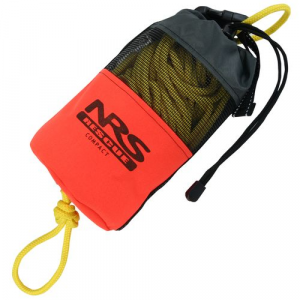 The NRS Compact Rescue Throw Bag is an excellent choice for swiftwater emergency work. Its compact shape and light weight are perfect for kayakers. 2" mesh panel for better drainage and reduced dry time. The 70' of 1/4" polypropylene rope is yellow...
---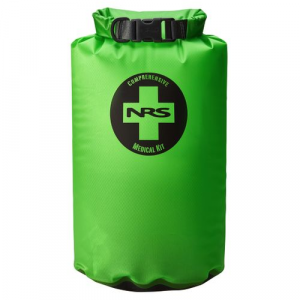 The NRS Comprehensive Medical Kit includes the essentials for handling most emergency situations off the grid. When you're gearing up for a large multi-day river trip or heading into the backcountry for an extended amount of time an inclusive first-aid...
---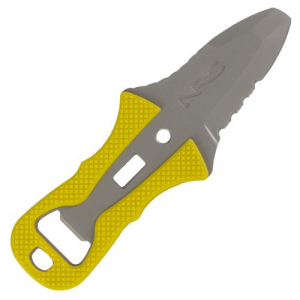 The Pilot Knife now has a little brother - the NRS Co-Pilot. Great features - smooth and serrated cutting edges, blunt safety tip, bottle opener, etc. Compact design is a fine fit on your PFD. An excellent knife for freshwater boating and rescue. For...
---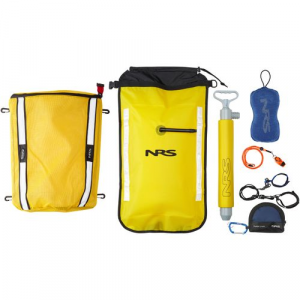 Be prepared for the trip's unplanned emergencies. The NRS Deluxe Touring Safety Kit has the essentials every beginner or experienced paddler needs. For bailout emergencies, use the bilge pump to empty your boat at 8 gallons per minute and the sponge...
---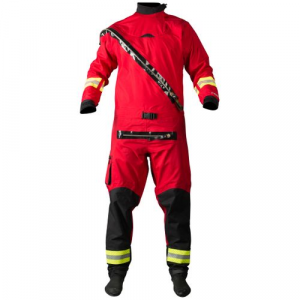 When lives are on the line, rescuers need to feel confident in the gear they use. The NRS Extreme SAR drysuit is purpose-built for this confidence. Waterproof, breathable, and built for maximum durability, the SAR will perform no matter how rugged the...
---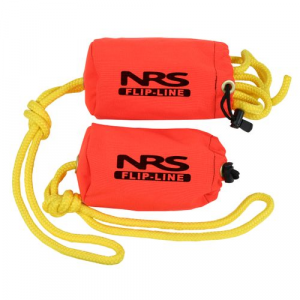 Flip lines provide the extra leverage you need to right a flipped boat. Each polypropylene safety line is stored in a rugged CorduraA(R) bag and held in place by a drawstring closure. Any size raft can be a problem upside down, so ensure your fun with...
---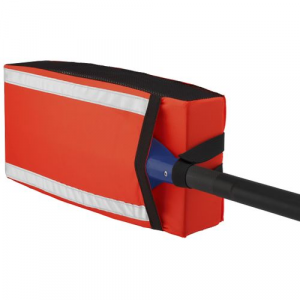 A paddle float is an essential piece of safety gear. The NRS Foam Paddle Float secures easily to your paddle blade by sliding the blade into the nylon fabric pocket on the back. A webbing buckle on the front secures the paddle to the float. Your paddle...
---