Merchant A-Z
NRS (11 to 20 of 126)
---
---
Our most popular whistle! Sometimes, the only way to be rescued is to be heard. These whistles are invaluable for signaling rescuers. Boat safely and carry the necessary equipment. Comes with split ring. Size: 2.25"L x .75"W
---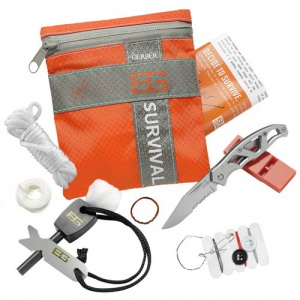 Stay prepared. Stay alive. That's what the GerberA(R) Bear Grylls Survival Pack is designed to help you do. The waterproof bag contains all the essentials for surviving in the outdoors. Designed by the survival expert Bear Grylls, star of the Discovery...
---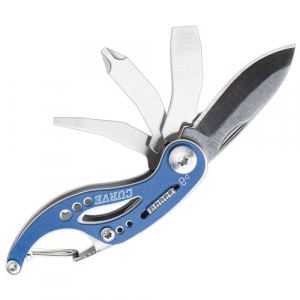 Gerber pocket tools are about function, and they look pretty stylish too. The Gerber Curve has all the basics for cutting, screwing and opening in a sleek design that can even fit on your key chain. The high carbon stainless steel blade is 1.25", long...
---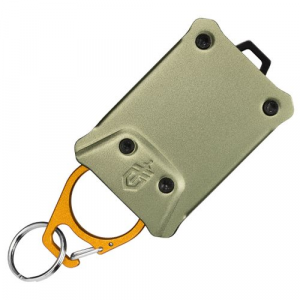 Keep valuable tools close at hand with the Gerber Fishing Tethers, carabiners designed to fit on-finger for intuitive control and tension relief. The Defenders deliver the perfect combination of power and retractability. Constructed with corrosion-resistant...
---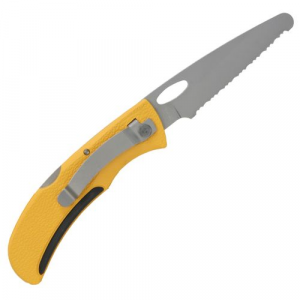 The Gerber EZ Out Rescue Knife has a fully serrated blade with safety tip. Easy one-hand opening and comfortable, grippy handle. The bright yellow handle is made of super-strong thermoplastic nylon that's reinforced with fiberglass. The oval cutout...
---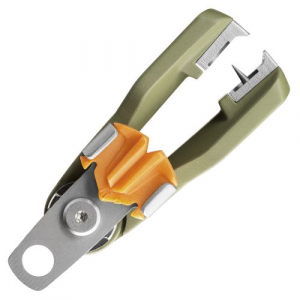 The Gerber FreeHander lives up to its name, offering one-hand engagement when cutting and securing your fishing line. Wide paddle design gives intuitive purchase in cold or wet conditions, and moveable parts provide a custom fit. Features exchangeable...
---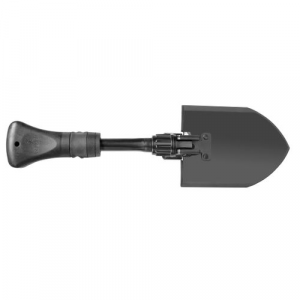 The GerberA(R) Gorge Folding Shovel gives you all the outdoor functionality of a larger shovel, plus a handy built-in mallet, in a compact, lightweight package that's easy to pack and carry. Strong and lightweight carbon steel blade for long-lasting...
---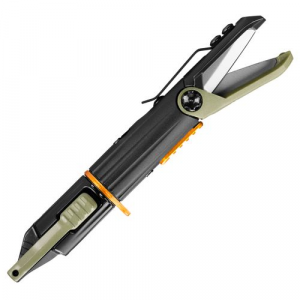 The compact, dual-ended Gerber LineDriver multi-tool features six functions for simplifying line management and keeping your line in the water longer. Secure the LineDriver to your PFD's lash tab using the pocket clip or thread a lanyard or split-ring...
---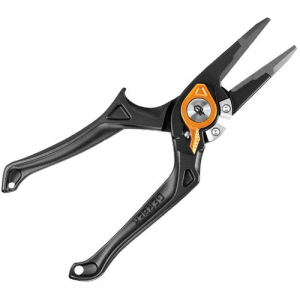 Get a grip on the unexpected. Maximum strength is at your fingertips with the durable, hot-forged Gerber Magnipliers. With an offset ergonomic trigger grip to keep line of sight in tight places and a finger choil for maximum control, the Magnipliers are...
---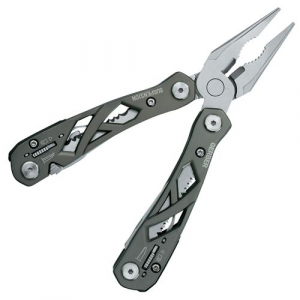 Looking for a top-brand multi-tool that won't break the bank? Featuring fourteen essential tools and legendary Gerber Quality, the Gerber Suspension Multi-Tool is a great tool at a great price. All the tools you need for your next outdoor adventure in...
---