Merchant A-Z
Eastern Mountain Sports (81 to 90 of 5845)
---
--- For over 50 years, AMC's Maine Mountain Guide has been the trusted resource for the state's hikers. This new edition has been thoroughly revised and updated, featuring 200 new trails, expanded coverage of Baxter State Park and Acadia National Park, and...
---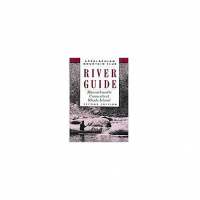 From challenging white-water rapids to serene streams, this guide is ideal for canoeists and kayakers of all abilities. Completely updated and revised, its easy-to-use format makes river selection and trip planning effortless. Rivers and their tributaries...
---
Detailed river descriptions and an easy-to-use format make river selection and trip planning for nearly 4,000 miles of Maine rivers effortless. Ideal for canoeists and kayakers, both touring and whitewater. Covers 149 rivers and their tributaries. Maps;...
--- The most up-to-date information available on 2,500 miles of rivers in New Hampshire and Vermont, including sections of the Northern Forest Canoe Trail. For paddlers of all experience levels. Comprehensive, straightforward river descriptions and an easy-to-use...
--- AMC's Best Day Hikes in the Catskills is a four-season guide to 60 of the best trails from the Hudson Highlands to Albany. . Catskills and Hudson Valley hikers paradise: 600 miles of trails within just a few hours of New York City. Leads beginner and...
---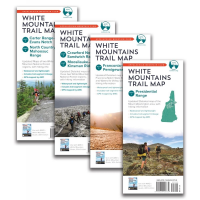 This complete set of AMC's waterproof, tear-resistant, Tyvek maps of the White Mountain National Forest is an essential addition to your pack. Created using the latest GPS mapping technology, this map set details hiking trails, AMC huts, shelters, campsites,...
---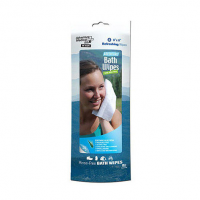 Great for backpacking, camping, biking, and all other outdoor activities, AMK Adventure Bath Wipes gently clean, disinfect, and deodorize your body quickly and easily whenever showering isn't an option. Contains 8 thick, soft, travel-sized (8 x 8 in.)...
--- CAMPING/BACK PACKING > FIRST AID > FRST AID KITS: Amk Adventure Family First
---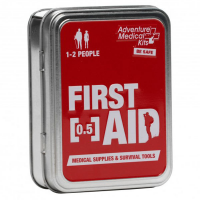 The Adventure First Aid 0.5 contains basic first aid necessities to treat cuts, scrapes, insect bites and blisters in a portable, stylized, hinged-lid tin case. Add it to a hiking pack, toss one in the glove box, or add one to the medicine station for...
--- ---