Merchant A-Z
Eastern Mountain Sports (31 to 40 of 5598)
---
--- Injuries can and do happen on the trails, so it's wise to pack a first aid kit along. This combination considers convenience in two ways, first by including all basics for everything from cuts and allergic reactions to muscle aches together, and second,...
---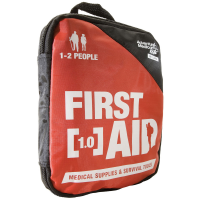 Quickly treat cuts, scrapes, sprains and bug bites with the Adventure First Aid 1.0 Kit. Equipped with a wide range of medical supplies and a convenient travel case, this kit is exactly what you need to easily treat wounds during backcountry exploration....
---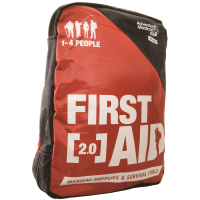 Equipped with enough supplies to treat a group of four on a day-long outing, the Adventure First Aid 2.0 Kit is a necessity for your backcountry adventure. This first aid system organizes items by injury so that you can quickly and effectively treat sprains,...
---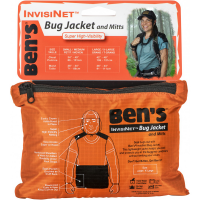 raveling through a bug infested area is never good. Protect your arms, hands, head and torso from those nasty
---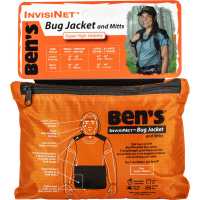 Traveling through a bug infested area is never good. Protect your arms, hands, head and torso from those nasty
---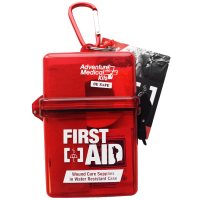 Be prepared for the unexpected during your backcountry treks with this First Aid Water-Resistant Medical Kit. It contains basic first aid necessities and is easy to store. . . . Water-resistant plastic case. . One carabiner. . Three alcohol wipes....
---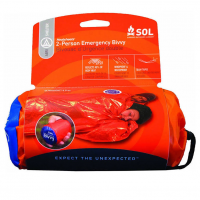 In the event you're forced to spend an unexpected night outside in cold temperatures, put the odds of survival in your favor with this Emergency Bivvy. Made from the same material as Adventure Medical Kit's renowned emergency blankets, this Bivvy reflects...
--- Versatile, waterproof, and extremely compact. This 3.5-ounce first aid kit is designed specifically for the solitary adventurer on a one to two day trip. . Nylon carry sack with zippered access measures 5.5 x 4 x 1.5 in.. Aloksak waterproof inner bag...
---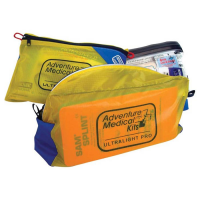 Developed with and used exclusively by Yosemite Mountain Guides, this kit is now available for retail sale. Ideal for any outfitter, guide, trip leader or mountaineer who wants to go light, fast and watertight.
---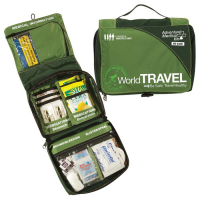 Designed for extended trips to developing countries.
---