Merchant A-Z
Eastern Mountain Sports (21 to 30 of 5346)
---
--- This book includes more than 60 maps, 50 photographs, detailed directions, a guide to local outfitters and paddling organizations and many, many more!. . . Publisher: Black Dome Press, Corporation. Pages: 320. Product dimensions: 6.00 (w) x 8.90 (h)...
--- The Adirondack Paddler's Map is a waterproof, full-color shaded relief map showing portages and campsites for canoe and kayak travel. 1:50,000 scale. Covering The Saranac Lakes, St. Regis Wilderness Area, Santa Clara Tract, Five Ponds Wilderness, Whitney...
---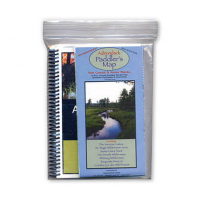 If you're ready to take on the waters of the Adirondacks, the Adirondack Paddler's Guide/Map Set is for you. This comprehensive set includes the Adirondack Paddler's Guide: Finding Your Way by Canoe and Kayak in the Adirondack Park by Dave Cilley and...
---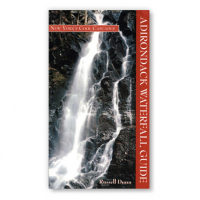 Whether you're going on a solo adventure or you're bringing the whole family, Adirondack Waterfall Guide: New York's Cool Cascades, by Russell Dunn from Black Dome Press, is ready to take you to some of the coolest waterfalls in New York. Describes over...
---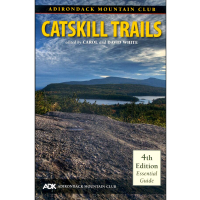 The ADK Catskill Trails Guide Book is a must-have for any hiker or backpacker visiting the Catskill region. . Guidebook is coordinated with National Geographic Trail Map #755 (not included). Each trail is keyed to indicate its location on Map #755. Supplies...
---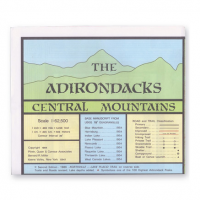 This massive 35 x 45 in. topographic trail map details the entire Central Mountains from Stony Creek over to Piseco Lake, up to Indian Lake, Blue Mountain Lake, Raquette Lake, Long Lake, and Newcomb. Siamese Ponds Wilderness, West Canada Lakes Wilderness,...
---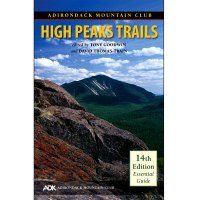 Now in its 14th edition, ADK's High Peaks Trails is the most comprehensive trail guide available for the High Peaks region. . Details the 46 highest peaks in the Adirondacks; trails in the Lake Champlain region and trails further to the north are new...
---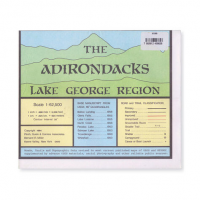 This massive 35 x 45 in. topographic trail map details the area from Whitehall to Lake George to Warrensburg to Stony Creek up to North Hudson, Crown Point, and Ticonderoga. Includes Lake George, Schroon Lake, Brant Lake, Paradox Lake, Eagle Lake, Pharaoh...
--- Get your bearings and explore the beauty of the High Peaks with this handy map from the Adirondack Mountain Club. . Covers all of the trails in the High Peaks region. Printed on water-resistant paper. Folds to pocket size. Edited by Tony Goodwin; published...
--- ---