Merchant A-Z
Eastern Mountain Sports (1 to 10 of 6153)
---
--- An extremely popular route, especially among Boy Scouts, the C&O Canal is an adventure-rich trail made easy to follow with 184 Miles of Adventure. . Provides simple descriptions of the route by mile. Simple line maps show picnic areas, boat ramps, and...
---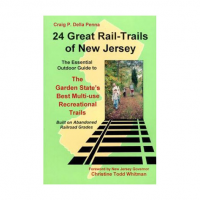 Whether you're looking for a place to hike, XC ski, skate, or ride a road bike, mountain bike, or even a horse, 24 Great Rail-Trails of New Jersey: The Essential Outdoor Guide to the Garden State's Best Multi-use Recreational Trails Built on Abandoned...
--- The in.gateway in. to the beautiful Adirondack Mountains of NY, the Lake George Region of upstate New York offers scenic beauty for hiking and walking. . 25 different trips including color photographs. Includes information about where to go, how to get...
--- Improve circulation, reduce muscle fatigue, and speed up recovery with 2XU Compression Arm Sleeves. High power denier offers targeted support to forearms, triceps, and biceps to reduce muscle fatigue and damage. PWX POWER features high grade elastomeric...
--- To ward off calf fatigue and soreness post-workout, look no further than the 2XU Compression Calf Sleeves. Made with PWX FLEX technology, these calf sleeves will keep you feeling fresh so you can train even harder tomorrow.. . Can also be worn during...
--- Improve circulation, reduce muscle fatigue, and speed up recovery with the 2XU Men's Compression Recovery Socks. . Circular knit structure and graduated fit provides consistent pressure and muscle containment. Vented moisture management zones keep your...
--- Support your core and improve blood flow on the top half of your body with the 2XU Men's Sleeveless Compression Top-after all, your legs aren't the only things that benefit from compression!. . . . High power denier offers support to pectorals and deltoids...
--- Ideal for snowsports and cold-weather training, the 2XU Thermal 3/4 Compression Tights deliver powerful support for the upper leg muscles, along with the warmth of a brushed inner layer. . Lightly brushed fleece interior fabric provides added warmth and...
--- Featuring a brushed inner layer, the 2XU Thermal Compression Top supports the upper body muscles, while providing warmth and unrestricted movement for cool-weather training, competition, or recreational activities. . Lightly brushed fleece interior fabric...
--- Powerful yet lightweight, the 2XU Men's Vented Long Sleeve Compression Top is engineered to enhance posture for activities with upper body demands such as crossfit, weight lifting, running, rowing, and racquet/ball sports. . High-power PWX FLEX fabric...
---