Merchant A-Z
Eastern Mountain Sports (1 to 10 of 5598)
---
--- An extremely popular route, especially among Boy Scouts, the C&O Canal is an adventure-rich trail made easy to follow with 184 Miles of Adventure. . Provides simple descriptions of the route by mile. Simple line maps show picnic areas, boat ramps, and...
---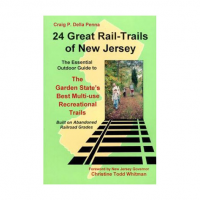 Whether you're looking for a place to hike, XC ski, skate, or ride a road bike, mountain bike, or even a horse, 24 Great Rail-Trails of New Jersey: The Essential Outdoor Guide to the Garden State's Best Multi-use Recreational Trails Built on Abandoned...
--- Improve circulation, reduce muscle fatigue, and speed up recovery with 2XU Compression Arm Sleeves. High power denier offers targeted support to forearms, triceps, and biceps to reduce muscle fatigue and damage. PWX POWER features high grade elastomeric...
---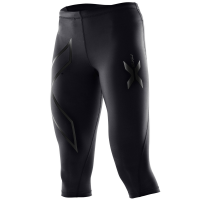 Ideal for everything from running and hiking to gym sessions and crossfit, the 2XU Women's Compression 3/4 Tights wrap and support the major muscle groups to help them fire more efficiently while protecting them from damage and fatigue. . High power denier...
--- To ward off leg fatigue and soreness during training or racing, look no further than the 2XU Women's Thermal 3/4 Compression Tights. Made with PWX technology, and brushed to keep you cozy, these tights will keep you feeling fresh so you can train harder...
--- Powerful yet lightweight, the 2XU Women's Vented Short Sleeve Compression Top is engineered to enhance posture for activities with upper body demands such as crossfit, yoga, Pilates, running, rowing, and racquet/ball sports. . High-power PWX FLEX fabric...
---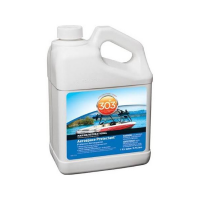 Superior UV protection keeps items looking newer & lasting longer when using 303 Protectant. Ultimate fade protection keeps surfaces bright by restoring color & luster.
--- Barbara McMartin covers 50 hikes that represent a cross-section of the Adirondacks. Hikes vary in distance from 1.4 to 18.8 miles, and among them are trails suitable for hikers of any age or ability level. Includes information on each hike's flora and...
---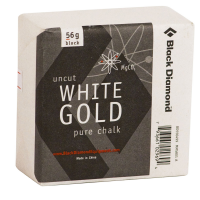 Specifically blended to keep sweat at bay, Black Diamond White Gold chalk ensures maximum grip no matter how hot or humid it gets. Improves grip for better climbing performance. Great for all types of climbing-sport, trad, bouldering, and gym. 56 g block...
--- 60 Hikes Within 60 Miles: New York City, by Christopher and Catherine Brooks, describes the best day hikes and walks within an hour of the city, including northern New Jersey, southwestern Connecticut, and western Long Island. Describes 60 trails suitable...
---