Merchant A-Z
Eastern Mountain Sports (1 to 10 of 4957)
---
--- To ward off calf fatigue and soreness post-workout, look no further than the 2XU Compression Calf Sleeves. Made with PWX FLEX technology, these calf sleeves will keep you feeling fresh so you can train even harder tomorrow.. . Can also be worn during...
--- Play harder, recover faster. With 2XU's Men's Elite Compression Socks, made with PWX power fabric for maximum performance, you'll be training like a pro in no time. PWX power fabric features high-grade elastomeric yarns and a superior-grade knit structure...
---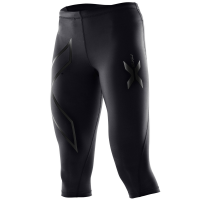 Ideal for everything from running and hiking to gym sessions and crossfit, the 2XU Women's Compression 3/4 Tights wrap and support the major muscle groups to help them fire more efficiently while protecting them from damage and fatigue. . High power denier...
--- Improve circulation, minimize shin splints, reduce muscle fatigue, and speed up recovery with the 2XU Women's Compression Performance Run Socks-the lightest, most breathable compression socks on the market. . Circular knit structure and graduated fit...
--- Powerful yet lightweight, the 2XU Women's Vented Short Sleeve Compression Top is engineered to enhance posture for activities with upper body demands such as crossfit, yoga, Pilates, running, rowing, and racquet/ball sports. . High-power PWX FLEX fabric...
---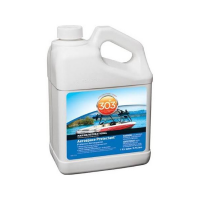 Superior UV protection keeps items looking newer & lasting longer when using 303 Protectant. Ultimate fade protection keeps surfaces bright by restoring color & luster.
---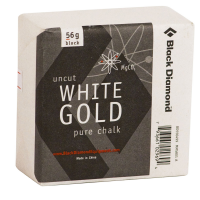 Specifically blended to keep sweat at bay, Black Diamond White Gold chalk ensures maximum grip no matter how hot or humid it gets. Improves grip for better climbing performance. Great for all types of climbing-sport, trad, bouldering, and gym. 56 g block...
---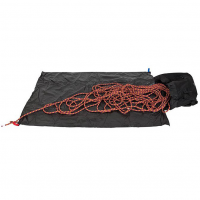 ABC Canyon Rope Sack Bag, Black
---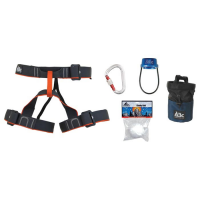 The Guide Package from ABC contains all the basic tools for the new rock climber including a tube style belay device, carabiner, chalk ball, and a chalk bag with a belt. Supplied in an easy-to-carry mesh storage sack. .
--- The Complete Climbers Package from ABC comes with a 10.2 mm
---