Merchant A-Z
CampSaver (91 to 100 of 1678)
---
---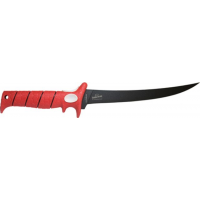 Bubba Blade Camp & Hike 9'' Tapered Flex W/ No-slip-grip & Non-stick Coatd BB19TF. The non-stick coated blade makes filleting smaller pan fish meat cutting even easier. Add this blade to our Flex Stiffie knives and have the perfect set for filleting carving.
---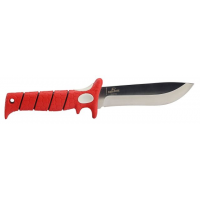 "Bubba Blade Camp & Hike Bayou Hunting Knife 6in Blade BB16BBX. If you need to take out a pissed off gator or anything else that you come across this is the knife you're going to want in your hand. It's already becoming a bayou favorite. FEATURES 6 blade...
---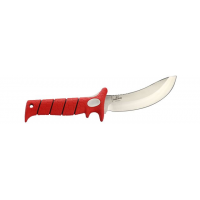 "Bubba Blade Camp & Hike Chubby Caping Knife 6in Blade BB1CHBX. We think you're going to love this knife and it'll soon be your favorite. The curved 6 blade is ready for caping and basically any meat-cutting that needs to be done. The Chubby will be your...
---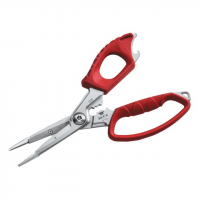 Buck Knives 7689 Multi-Purpose Fishing Splizzors 420HC Stainless Steel 8.5 in. Overall Length 191630. With many combined add-ons the Splizzors is a unique and innovative fishing tool. The Splizzors utilize edge to edge pressure 10X that of normal scissors...
---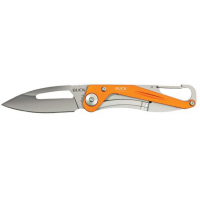 Buck Knives Camp & Hike Apex Drop Point Fold Knife Orange 0818ORS. The Apex was designed with mountaineering in mind. It is an easily opened knife complete with a carabiner attachment for easy access. Weighing under 2 ounces this knife is easy to carry....
---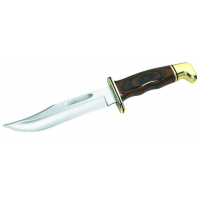 Buck Knives Camp & Hike Special Fixed Blade Knife Cocobola Handle 0119BRS 2638.
---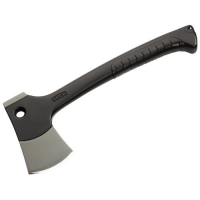 Buck Knives Axes & Hatchets Camp Axe Black Box - 0757BKM5279 05279. This small Buck Knives Camp Axe comes with a convenient sheath to keep the blade protected and the back of the axe works well for pounding in stakes at the campsite.
---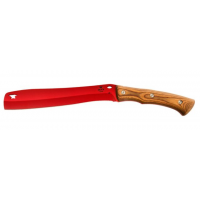 Camp Froe Fixed Blade Knife9.5in Red Plain 5160 Steelheritage Walnut Dymondwood Handle 108WAS. Designed and engineered for a multitude of outdoor tasks and activities it is a heavy-duty durable multi-purpose wood working tool. Composed of 5160 steel the...
---
Buck Knives Camp & Hike Colleague Stainless Handle 0325SSS. With a mirror polished blade and handle this knife makes an awesome gift for a person looking for a small pocket knife. Length 2 3/4 closed. Imported.
---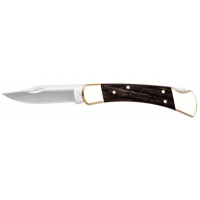 Buck Knives Camp & Hike Folding Hunter Knife Box 9210 0110BRS. It's a high-quality reliable locking folder. And it's pure Buck. Easy opening nail notch design. Lockback design. The woodgrain handle is accented with brass bolsters. Includes a black leather...
---