Merchant A-Z
Brownells (31 to 40 of 458)
---
---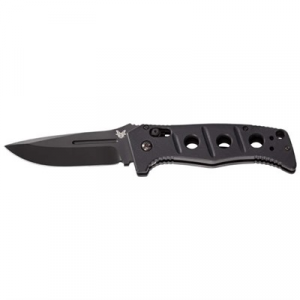 The Benchmade 2750 Adamas AXIS Auto knife is an exceptionally strong tactical knife with a meaty, thick blade, sturdy stainless steel liners, and tough G10 composite grips. This is a knife that doesn't know the meaning of the word "quit." For the 2750,...
---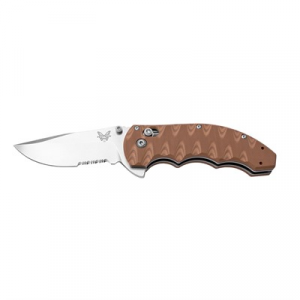 Designed by custom knife maker Butch Ball for Benchmade, the 300 AXIS Flipper is a practical, all-around knife for everyday use, extremely functional in a variety of applications. The heart of this knife is its heavy-duty stainless steel drop-point blade,...
---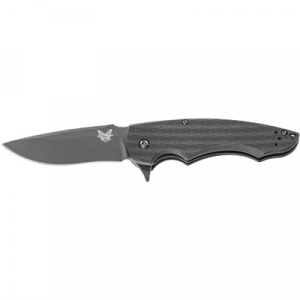 Benchmade's compact 320 Precinct compact flipper has a pronounced finger-relief handle design by noted knife maker Butch Ball that gives you an exceptionally secure hold on the knife and excellent control. The grips panels are made of durable, water-resistant...
---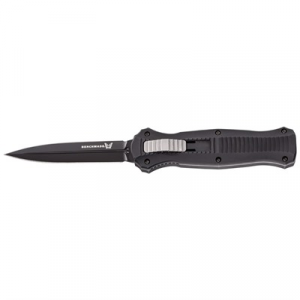 Benchmade's 3300 Infidel knife is a fast-into-action, rugged tactical knife that gets the job done - and looks good doing it. It sports Benchmade's wickedly effective OTF (Out the Front) mechanism: slide the lock button forward and the blade extends straight...
---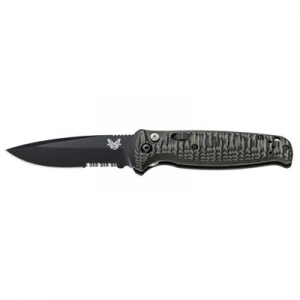 Benchmade's 4300 Composite Lite Auto is a middle-sized, general-purpose folder with a versatile drop-point blade. The comfortable, ergonomically sculpted G10 composite grips that fit naturally and securely in the hand with a pronounced groove for your...
---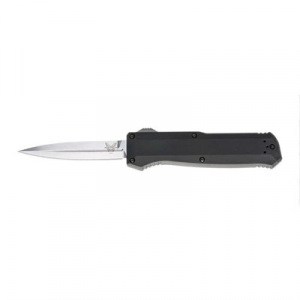 The Benchmade 4700 Precipice offers the lightning fast blade deployment of their Infidel / Pagan series with the added benefit of the control button on the spine for those who prefer that position. Push the button forward, and the blade shoots forward...
---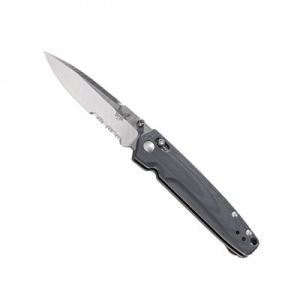 Tucked away in your dress pants pocket or clipped to top of your jeans, Benchmade's 485 Valet is a great every day carry knife. Constructed of Austrian M390 steel, the Valet's drop-point blade retains its edge and delivers exceptional cutting ability....
---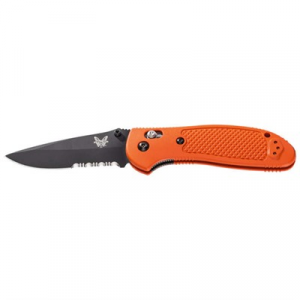 The Benchmade 551 Griptilian is the drop-point version of the ultra-versatile folding knife designed by prolific custom knife maker Mel Pardue. Like the rest of the Griptilian series, the 551 drop-point is the go-to EDC knife for a lot of folks who seriously...
---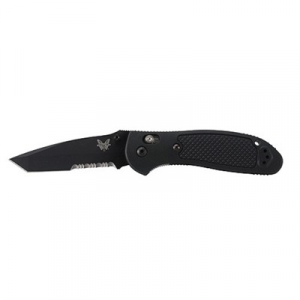 Another variation of the ultra-versatile Benchmade Griptilian folding knife series designed by custom knife maker Mel Pardue, the 553 sports a tanto blade that's excellent for cutting and slicing. Holding onto the knife so you can control your cuts is...
---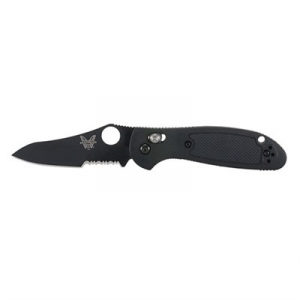 The success of Benchmade's original Griptilian folding knife led to a call for a version with the same feature set but in a smaller, even more compact package. The result is the 555HG Mini Griptilian sheepsfoot folding knife designed by the "father" of...
---