Merchant A-Z
Brownells (1 to 10 of 173)
---
---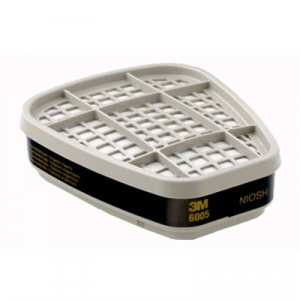 Disposable filter elements are easy to replace, plus the modular construction allows fast disassembly for cleaning. Replacement particulate filters, organic vapor cartridges and filter retainers are available separately. Mfg: 3m Company
---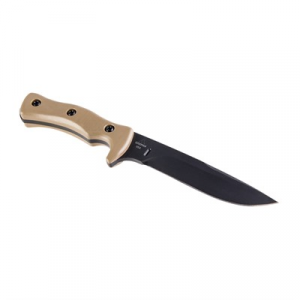 The Abraham & Moses Lou Goodman Special Operations Combat Knife (GSOCK) is a collaboration with master knife maker and veteran SOF soldier Lou Goodman. This full tang knife is 10.625" and features a 5.655" blade made from Carpenter Technologies PD1 steel....
---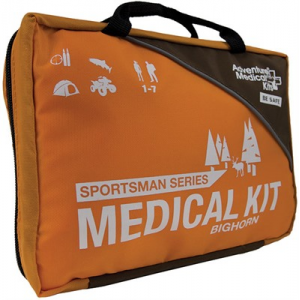 The Bighorn Sportsman Series is built for trips up to a week long, with a wide array of supplies to treat common hunting and fishing injuries. This kit also has a versatile, detachable field trauma kit fully equipped with QuikClot and other necessary...
---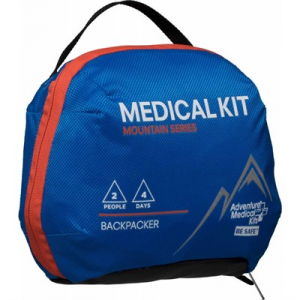 The Adventure Medical Mountain Backpacker Kit brings a new level of preparedness to any hiking kit, thanks to its extensive collection of instruments and medical supplies that are designed to handle a wide range of incidents. The Adventure Medical Mountain...
---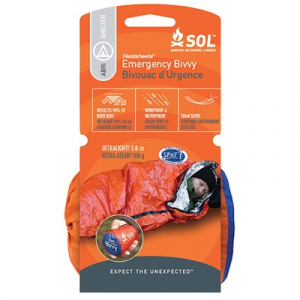 The ultralight, ultra-warm full protection shelter! The SOL Emergency Bivvy is made from the same heat-reflective polyethylene as AMK's world-famous emergency blankets (reflecting 90% of your body heat back to you), with the added benefit of being fully...
---
Nobody thinks that they'll be the ones to suffer life-threatening injuries when they go into the field, so oftentimes, many hikers, hunters and outdoorsmen leave essential medical supplies at their base camp or in their vehicle. The Adventure Medical...
---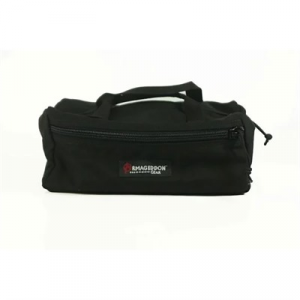 The Armageddon Gear Top-Zip Utility Pouch is the perfect shave kit pouch for the traveling warrior who wants to maintain a dapper, yet tactical appearance at all times. Holds toothbrush, toothpaste, tactical beard grooming kit (AKA Copenhagen), hair clippers,...
---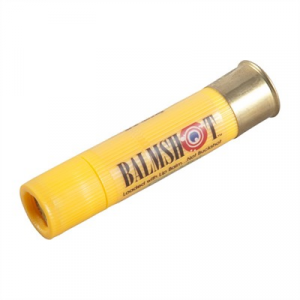 Balm Shot's Classic Lip Balm is made with FDA-approved beeswax, natural oils and vitamin E, and is "loaded" into a non-firing 20-gauge shotshell. Provides a sun protection factor (SPF) of 15 to help prevent sunburn and keep your lips chap-free at the...
---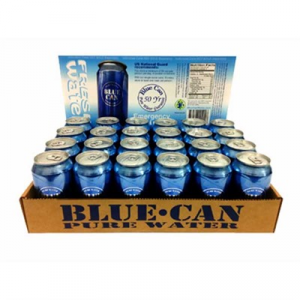 Protect your loved ones by preparing your home and office for the worst-case scenario. The US National Guard and Red Cross recommend storing a minimum of 64oz per day per person in sealed containers. Our single serve cans make it easy: just one case per...
---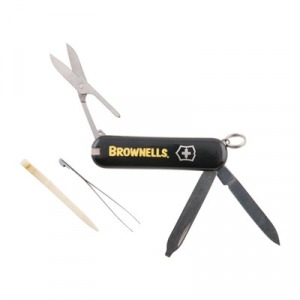 It all started with the Swiss Officer's Knife and more than a century later, the Swiss Army Knife is still an icon of sleek functionality. Each one is built to last a lifetime and in the Classic you'll find all the functionality you need for your everyday...
---