Merchant A-Z
Brownells (1 to 10 of 361)
---
---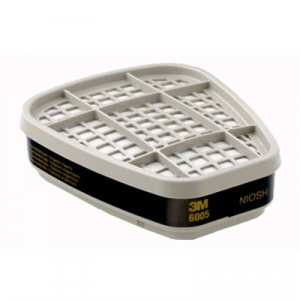 Disposable filter elements are easy to replace, plus the modular construction allows fast disassembly for cleaning. Replacement particulate filters, organic vapor cartridges and filter retainers are available separately. Mfg: 3m Company
---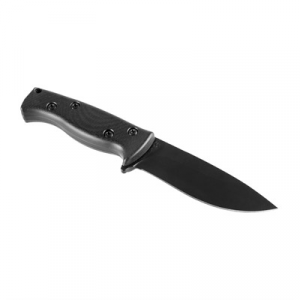 The Abraham & Moses M-1 knife offers a modern interpretation of the timeless drop point design. Crafted from D2 Steel, the AM-1 was designed for bushcraft, survival and use as a camp knife. The M-1 measures 9.5" and features a blade measuring 4.6". The...
---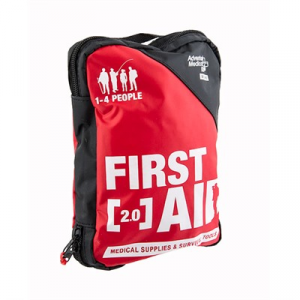 The Adventure First Aid 2.0 is fully stocked for the most common injuries and illnesses encountered on the trail: sprains, fractures, cuts, scrapes, headaches, and allergic reactions. With enough supplies to treat a group of four on a day-long outing,...
---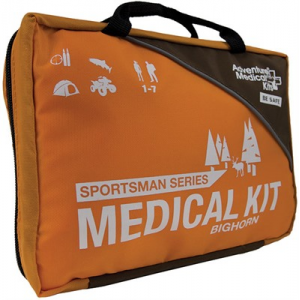 The Bighorn Sportsman Series is built for trips up to a week long, with a wide array of supplies to treat common hunting and fishing injuries. This kit also has a versatile, detachable field trauma kit fully equipped with QuikClot and other necessary...
---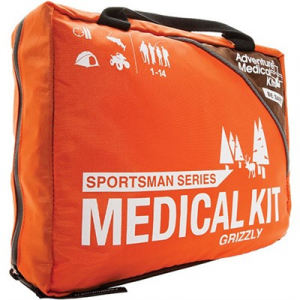 Hunting and fishing demand specially-tailored gear, which is why Adventure Medical Kits has created the Sportsman series of medical kits. Designed for commercial or recreational hunters and fishermen on trips up to fourteen days long, the Grizzly contains...
---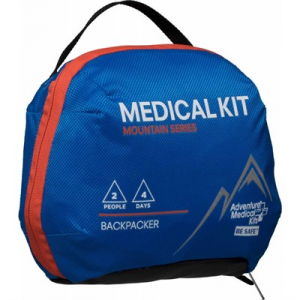 The Adventure Medical Mountain Backpacker Kit brings a new level of preparedness to any hiking kit, thanks to its extensive collection of instruments and medical supplies that are designed to handle a wide range of incidents. The Adventure Medical Mountain...
---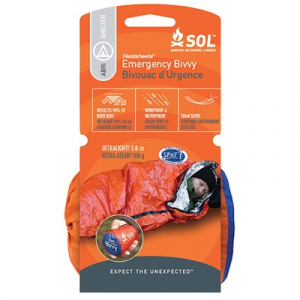 The ultralight, ultra-warm full protection shelter! The SOL Emergency Bivvy is made from the same heat-reflective polyethylene as AMK's world-famous emergency blankets (reflecting 90% of your body heat back to you), with the added benefit of being fully...
---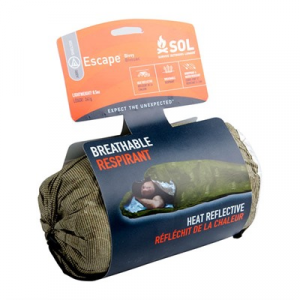 The SOL Escape Bivvy is nothing less than a revolution in backcountry shelters. The complaint with most ultra-light emergency shelters is the same: condensation builds up inside as you get warm, leaving your clothes soaking wet. With the Escape Bivvy,...
---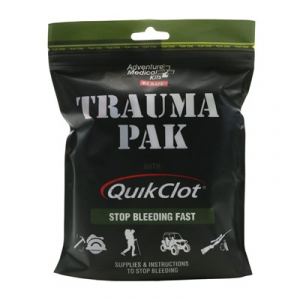 FEATURES/BENEFITS: Includes the essentials to stop major bleeding quickly KIT INCLUDES: 1-Quik clot 25g 1-Trauma pad (5"x9") 1-Gloves, nitrile (pair), one hand wipe 1-Duct tape (2"x26") 1-Bandage (triangular) 1-Dressing, gauze, sterile,...
---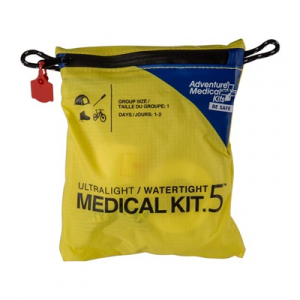 The Adventure Medical Ultralight/Watertight Kit is a must-have element of any boating, canoeing or kayaking trip, thanks to it's fully-sealed construction that keeps supplies and instruments safe until they're needed. The Adventure Medical Ultralight/Watertight...
---