Merchant A-Z
Brownells (1 to 10 of 234)
---
---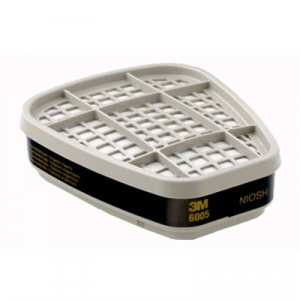 Disposable filter elements are easy to replace, plus the modular construction allows fast disassembly for cleaning. Replacement particulate filters, organic vapor cartridges and filter retainers are available separately. Mfg: 3m Company
---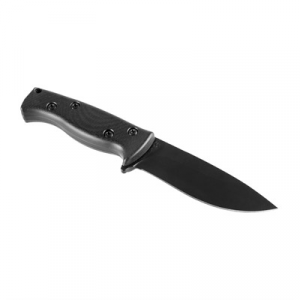 The Abraham & Moses M-1 knife offers a modern interpretation of the timeless drop point design. Crafted from D2 Steel, the AM-1 was designed for bushcraft, survival and use as a camp knife. The M-1 measures 9.5" and features a blade measuring 4.6". The...
---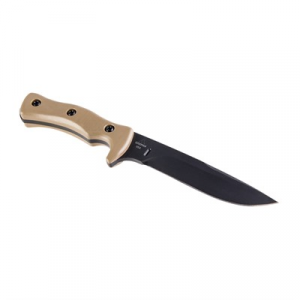 The Abraham & Moses Lou Goodman Special Operations Combat Knife (GSOCK) is a collaboration with master knife maker and veteran SOF soldier Lou Goodman. This full tang knife is 10.625" and features a 5.655" blade made from Carpenter Technologies PD1 steel....
---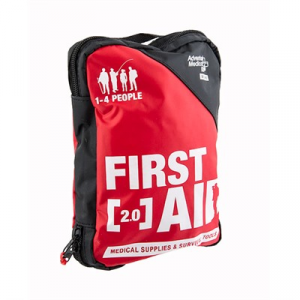 The Adventure First Aid 2.0 is fully stocked for the most common injuries and illnesses encountered on the trail: sprains, fractures, cuts, scrapes, headaches, and allergic reactions. With enough supplies to treat a group of four on a day-long outing,...
---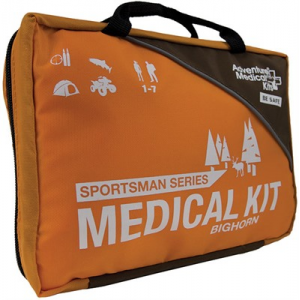 The Bighorn Sportsman Series is built for trips up to a week long, with a wide array of supplies to treat common hunting and fishing injuries. This kit also has a versatile, detachable field trauma kit fully equipped with QuikClot and other necessary...
---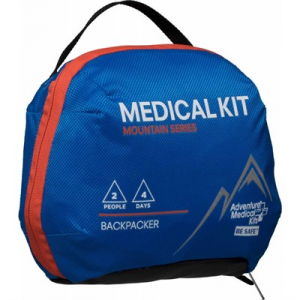 The Adventure Medical Mountain Backpacker Kit brings a new level of preparedness to any hiking kit, thanks to its extensive collection of instruments and medical supplies that are designed to handle a wide range of incidents. The Adventure Medical Mountain...
---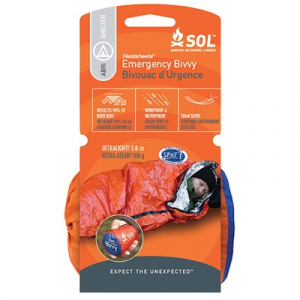 The ultralight, ultra-warm full protection shelter! The SOL Emergency Bivvy is made from the same heat-reflective polyethylene as AMK's world-famous emergency blankets (reflecting 90% of your body heat back to you), with the added benefit of being fully...
---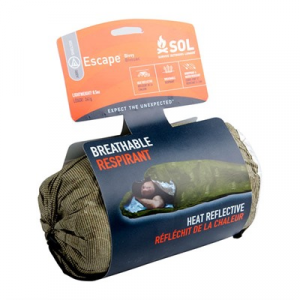 The SOL Escape Bivvy is nothing less than a revolution in backcountry shelters. The complaint with most ultra-light emergency shelters is the same: condensation builds up inside as you get warm, leaving your clothes soaking wet. With the Escape Bivvy,...
---
Nobody thinks that they'll be the ones to suffer life-threatening injuries when they go into the field, so oftentimes, many hikers, hunters and outdoorsmen leave essential medical supplies at their base camp or in their vehicle. The Adventure Medical...
---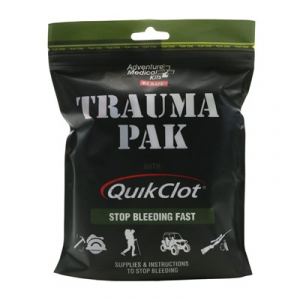 FEATURES/BENEFITS: Includes the essentials to stop major bleeding quickly KIT INCLUDES: 1-Quik clot 25g 1-Trauma pad (5"x9") 1-Gloves, nitrile (pair), one hand wipe 1-Duct tape (2"x26") 1-Bandage (triangular) 1-Dressing, gauze, sterile,...
---