Merchant A-Z
BioLite (51 to 60 of 69)
---
---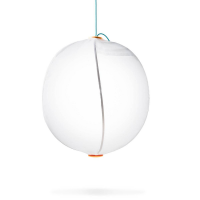 Ultralight overhead lighting solution for camping and the outdoors. Bring your own full moon with the SiteLight XL from the BioLite NanoGrid Lighting System.
--- A waterproof cover that uses the power of the sun to recharge the FirePit when not in use so your airflow system is always ready for your next burn.
--- The BioLite SolarHome 620 brings modern lighting, energy, and entertainment to the off-grid home.
--- Designed for use with the SolarHome 620, this adapter plugs into the solar input port on your Control Box for fast wall charging. Filling the 20Wh battery in under two hours, this is a reliable way to give your SHS620 an on-grid supplement for overcast...
--- Get smart power from the sun with the portable BioLite SolarPanel 10+. Power tablets, phones, and other gear with 10 watts of usable electricity.
--- An integrated sundial that captures direct rays and the 2200mAh onboard battery stores energy. Power phones & tablets with ultraslim 5W monocrystalline panel.
--- Available September '18 Only. Two of our 2018 best-sellers come together for this easy-to-use kit ready for your next power outage. Hurricane season is here, make sure you have what you and your family need to weather the next storm.
--- Introducing BioLite's first-ever Limited Edition Tee, this exclusive design celebrates the Power of Home in all of its forms. Whether you're in a van, pitching a tent, or under a roof, we all find our ways to feel at home. Features Poly-cotton blend material...
--- Snap even the toughest sticks to the right size using this lightweight finger-saving tool. The forged aluminum StickSnapper doubles as a bottle-opener.
--- Leave the AAAs behind and light up the whole crew with power from the sun. The SunLight's integrated solar panel creates self-reliant recharging and maximizes efficiency through an integrated sundial and kickstand for optimal setup. A highly effective...
---
Portable camping stove built for reliable performance in outdoor use. Uses either Coleman Liquid Fuel or unleaded gas to create steady heat. 14,000 total BTU of cooking power over two adjustable Band a Blu burners. Adjustable Wind Block pan supports offer...
---
Pump repair kit for Coleman 550-499 multi-fuel stove. Lantern & Stove Pump Repair Kit. Customer Satisfaction.
---