Merchant A-Z
BioLite (31 to 40 of 69)
---
--- This starter kit gives you everything you need to get a fire going in no time. A single bag of our foodsafe wood pellets provides two hours cooking time.
---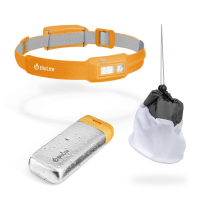 HeadLamp 330 gets a boost of pass-thru power in this portable extension kit, enabling you to keep your light shining for whatever comes your way. Pair the USB-rechargeable headlamp with the Charge 20 powerbank and you've got hours of additional runtime;...
---
Experience top-tier performance with a fit unlike any other headlamp. With a 9mm front profile and weighing only 69g, the HeadLamp sits flush with no bounce.
---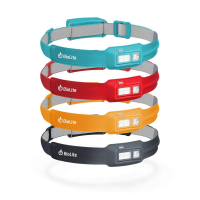 Experience top-tier performance with a fit unlike any headlamp you've experienced. With a front profile of only 9mm and weighing only 69g, the HeadLamp sits flush on the forehead without worry of bounce. Moisture-wicking fabric keeps you cool and dry...
---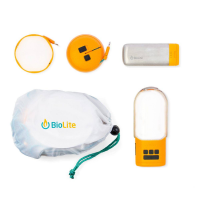 Perfect for a daypack and emergency drawer alike, the Home Pack provides the two things you need most when the unexpected strikes - light and power.
---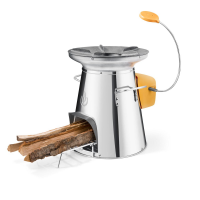 BioLite's flagship stove across India and east Africa is now available to our outdoor community for a limited-edition production run. The wood-burning rocket st
--- A true grab-and-go system, the KettlePot pours like a kettle and cooks like a pot while doubling as a carrying case for the BioLite CampStove.
---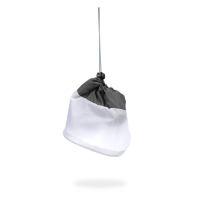 Need to put your headlamp to use off your forehead? This has you covered. Featuring a proprietary internal attachment system, this stuffsack suspends your headlamp in the middle of the bag for an even, diffuse, ambient light. Drawstring enclosure makes...
---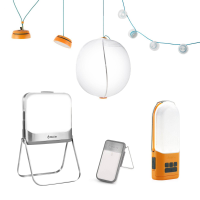 Bring indoor-inspired lighting to the outdoors with this rechargeable system of modular lighting & power. Anchored by 3 edge-lit lanterns providing bright, even light without any wasted space, the NanoGrid can light multiple spaces efficiently and...
--- This 3 color printed Tee is worn by the BioLite team all over the world and features a poly-cotton blend that is pre-laundered and super comfortable to wear. After years of requests from the BioLite community, we're finally making it available to anyone...
---