Brand A-Z
Work Sharp (1 to 2 of 2)
---
---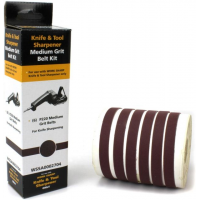 Work Sharp Camp & Hike P220 Ceramic Oxide Abrasive Belt 09DX012. Intended for light shaping and sharpening applications. Produces a toothy cutting edge for long life utility applications.
---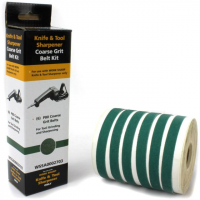 Work Sharp Camp & Hike P80 Ceramic Oxide Abrasive Belt 09DX011.
---
New Replacedt Remote Control work for Sharp LCD TV LC-43UB30U LC43UB30U LC-50UB30U LC50UB30U LC-55UB30U LC55UB30U LC-65UB30U LC65UB30U Sharp LED 4K TV. Pre-programmed, No programming needed. Model Number: GJ221-U.
---
Sharpens any knife blade. Includes an abrasive belt Kit (P80, P220 and 6000). Includes carrying bag, DVD's, precision guide manuals. Keeps all of your blades in razor sharp condition. Limited Lifetime Warranty.
---
Adjustable sharpening guide - produce precise edge bevels from 15° to 30°. motor- 120Vac/1.5 amp. Duty cycle-1 hr Continuous. Variable speed motor - handle every sharpening task, from grinding to honing. More power with improved cooling & the option...
---
Sharpen every knife you own like a pro quickly, easily and with repeatable, consistent results. Creates the sharpest blades you've ever had!. Easily Replaceable Abrasive Grit Belts. Comes with premium abrasive belts to meet all your sharpening needs:...
---
Assorted replacement belt kit includes (2) P80 coarse, (2) P220 medium, and (2) 6000 fine. These abrasive belts are direct replacements for the abrasive belts that comes standard with the WSKTS & WSKTS-KT. Premium grade, long lasting abrasive belts. Specific...
---