Brand A-Z
Waterford Press (1 to 4 of 4)
---
---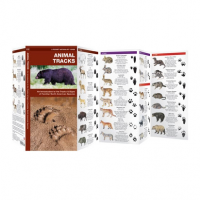 Animal Tracks provides a handy, simplified field reference to familiar tracks and signs of over 65 North American mammals and birds. An introduction to the tracks and signs of familiar North American species. Features a ruler for measuring animal tracks....
--- Edible Wild Plants is the perfect pocket-sized, folding guide to familiar edible berries, nuts, leaves, and plants found in North America and how to harvest them. An introduction to familiar North American species. Highlights over 100 familiar species...
---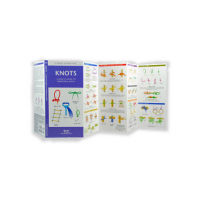 Knots is a handy guide to purposeful knots. If you need to use rope to secure a kayak, hang a pack, make a shelter with a tarp, or make a ladder, this is the guide for you. Highlights 50 useful knots everyone should know. Laminated for durability. Ideal...
---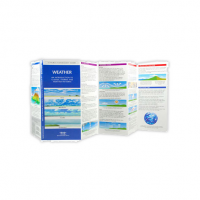 Weather is the perfect, pocket-sized folding guide to clouds, storms, and weather patterns. A must-have reference guide for novice meteorologists, this indispensable guide teaches how to observe clouds and anticipate weather changes. Also highlights weather...
---
trees, guide, Waterford pocket guide.
---
100% cotton, cylinder mold made with natural gelatin sizing. Acid free and buffered. Contains an agent to help resist mildew. Flawless textured surfaces of cold press, hot press and rough with deckled edges. Contains 12 sheets of 9"X12" paper. Contains...
---
Used Book in Good Condition.
---
Used Book in Good Condition.
---
Used Book in Good Condition.
---