Brand A-Z
Vitalgrill (1 to 4 of 4)
---
---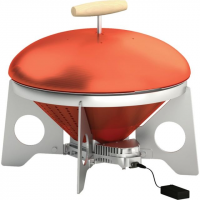 VitalGrill Camp & Hike Gourmet Bbq VG500001. Compact and refined this tabletop unit can easily be stored for optimal use of space. while adding a touch of design to your living area. When using the grill with the trap closed the fire spreads evenly under...
---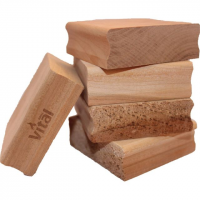 VitalGrill Backpacking Stove Accessories Gourmet Wood Maple 10 Lbs BG021001. ) WARNING: Do not soak your chips in any liquid with an alcohol level above 15percent Five minute of soaking is sufficient. Take aluminum foil and fold it in the shape of an...
---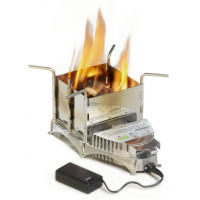 VitalGrill Backpacking Stoves Survival Stove shu0001. It has a unique survival stove design to be environmentally friendly and give you complete freedom of action since it can use any dry biological material as a source of fuel. Pieces of wood ecologic...
---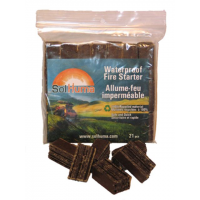 VitalGrill Backpacking Stove Accessories Waterproof Fire Starter - 21 pk shu0003. It is totally safe and Non-Toxic. It never get wet as it is completely waterproof. In addition to being environmentally friendly this product is also socially friendly as...
---
The tool contains a spatula, fork, tong, tweezer and "The Liberator". "The Liberator" makes it possible to easily and gradually release a piece of fish, meat or vegetable from the fork. The VitalGrill BBQ tool is made out of stainless steel with a wooden...
---
VitalGrill Gourmet Wood , Maple: Gives Slightly Sweet And Subtle Flavor, Good With Most Meats. High Quality Hardwood. Recommended for: VitalGrill Camping BBQ and VitalGrill Gourmet BBQ. Canadian Lumber.
---
100% natural Himalayan salt. Ideal as cooking surface on BBQ: protects food from exposure to dry hot air and carbonization. While cooking, creates a subtle layer of salt aroma on surface of food. Ideal for use cold as serving plate. Enhances flavors of...
---
Ideal for: Outdoor activities, Emergencies, Survival Situations, Lightweight Packing, Natural Disasters. Eco-friendly: Use any Solid Biological Material Available as Fuel: Wood, Paper, Cardboard, Twigs, Straw, Natural Fibers and Charcoal (Propane Free!)....
---