Brand A-Z
Vertigo (1 to 8 of 8)
---
---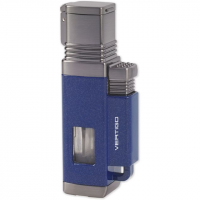 Vertigo Camp & Hike Churchill Lighter Asst Churchill/CS. Includes a fuel viewing window and a large fuel tank.
---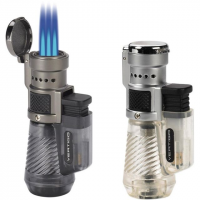 Vertigo Camp & Hike Cyclone Lighter Asst Cyclone CS CycloneCS. Includes a clear fuel tank and large flame adjuster.
---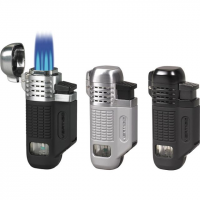 Vertigo Camp & Hike Equalizer Lighter Asst Equalizer CS EqualizerCS. Includes single-action ignition and fuel window.
---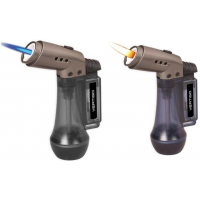 Vertigo Camp & Hike Gemini Lighter Asst Gemini CS GEMINICS. Easily transition between torch and traditional flame with a simple switch. Features two flames in one large fuel tank large flame adjuster and a built-in safety lock.
---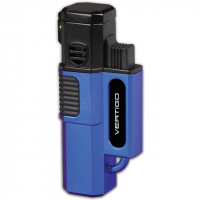 Vertigo Camp & Hike Hornet Lighter Asst Hornet/CS. It has a child safe ignition lever carabiner attachment and rubberized grip. Lifetime warranty.
---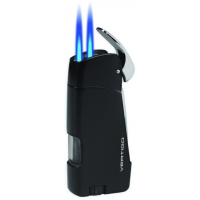 Vertigo Camp & Hike Razor Lighter Asst Razor CS RAZORCS. Features a twin torch flame single ignition large fuel window and large uel djuster.
---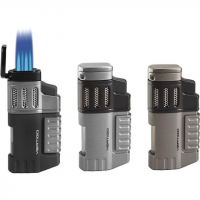 Vertigo Camp & Hike Spectre Lighter Asst Spectre CS SpectreCS. Includes single-action ignition a fuel viewing window and large fuel tank.
---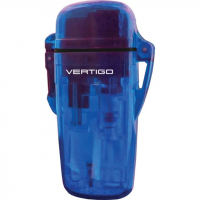 Vertigo Camp & Hike Typhoon Lighter Asst Typhoon/CS. It has child safe ignition clear fuel tank carabiner attachment and locking cap. Lifetime warranty.
---
【SMOOTH 4 and FiLMiC Pro Collaboration】Zhiyun Smooth 4 handheld gimbal stabilizer now compatible with Filmic Pro app. It turns your mobile phone into a professional filmmaking camera more easier than before. Create stable and smooth footage with your...
---
Kids & teachers that love to learn science physics, geometric geometry, geophysics, colorful trippy & groovy shapes will love this PopSocket Grip. Gift for Birthdays, Christmas & as an Xmas stocking filler. Order yours now!. Collapsible grip provides...
---
Latest Version of VR -- After two years of research , development and adjustment, we not only reduce the volume and weight , but also pay more attention to internal component. We went on to conquer multiple barriers to obtain very accurate fitting of...
---
NON-DROWSY VERTIGO RELIEF FORMULA. No side effects.. GREAT VALUE. 10 ml roll-on bottle. Gentle Orange & Ginger aroma.. MADE IN THE U.S. All natural, drug-free.. WORKS FAST. In as little as 5 minutes. Apply behind the ears using mess-free roll-on applicator.....
---
3 Torch Flame. Wind Resistant Torch Flame. Quartz powered ignition. Dual action ignition. Refillable butane Fuel level window Cloth carry pouch Lifetime warranty.
---