Brand A-Z
Vargo (1 to 10 of 19)
---
---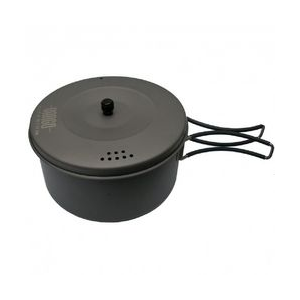 From heating up some soup to cooking enough prepackaged food for your entire group of campers, Vargo's 1.3 Liter Titanium Pot is a big pot with one heck of a purpose. Being constructed from titanium makes this pot super light so it doesn't bog down your...
---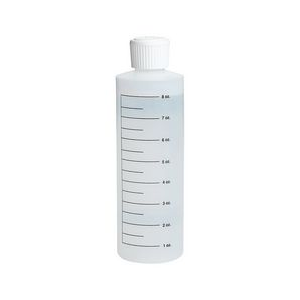 For the fast and light crowd, this 8 oz. polyurethane container is perfect for filling and transporting denatured alcohol. Keep you stove filled and burning with this bottle. 120080 , Vargo Alcohol Fuel Bottle , alcohol stove , fast and light , fastpacking...
---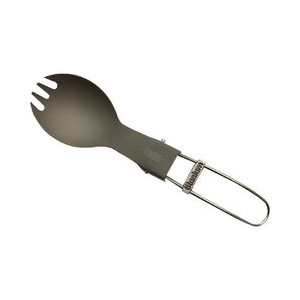 Eat well with the Vargo Titanium Folding Spork. This durable spork folds spall so it can fit almost anywhere and comes in at a measly 0.6 oz. PRODUCT FEATURES: Titanium Weight: .6 oz 120061 , vargo Titanium Folding Sporks , Titanium Folding Spork vargo...
---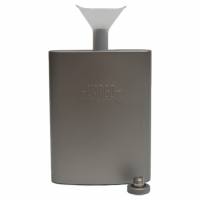 The patent pending Vargo Titanium Funnel FlaskG??s integrated silicone funnel is always right where you need it. Simply flip it up for easy filling, then fold it down to sip comfortably. The 8 oz. titanium flask holds plenty of your favorite drink while...
---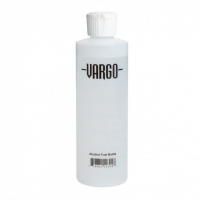 Vargo Camp & Hike Alcohol Fuel Bottle - 8 oz T304. Polyurethane container is perfect for filling and transporting denatured alcohol.
---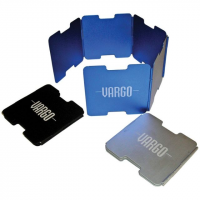 Vargo Backpacking Stove Accessories Aluminium Windscreen-Natural T420. Its bottom and top cut-outs allow for proper ventilation and flame management.
---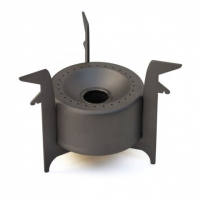 Vargo Alchohol & Solid Stoves Converter Stove-Titanium T307. Its easy drop-in design turns the Hexagon into an effective windscreen while providing the ideal distance between stove and cookware for optimal cooking efficiency. Unlike other stoves the Converter...
---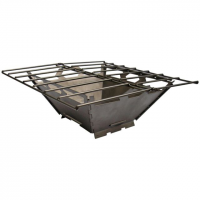 "Vargo Camp & Hike Fire Box Grill Stainless Steel T436. The Fire Box Grill features a hinged grate and panel system for easy setup fold-flat packing and fire preparation. Just lift the grate and add your fuel. Dimensions: 4 x 8 x 8 (set up) 1 x 4 x 8...
---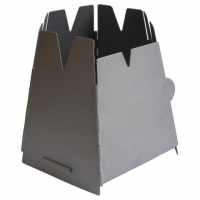 Vargo Backpacking Stoves Outdoors Hexagon Stove VR423 T423.
---
Make quick work of digging catholes or securing your shelter with the strong and lightweight Vargo Titanium Dig Dig tool. It's a handy dual-use trowel and tent stake.
---