Brand A-Z
Ust (1 to 10 of 12)
---
---
5 Survival Tools, 1 Tiny Package Includes: 1 - Ultra Loud Whistle 1 - Compass 1 - Signal Mirror 1 - Flint Fire Starter 1 - Waterproof Container Compact and Portable Survival On-The-Go Guardian's 5-in-1 Survival Whistle is one of the most important tools...
---
Flexible Collapsible Bowl Makes Dining Outdoors Enjoyable Most people don't bother bringing bowls with them on camping trips because they're too bulky to carry. The FlexWare Bowl fixes that problem by being collapsible, lightweight, and even flexible....
---
UST FlexWare Cup Includes: 1 - Collapsible FlexWare Cup 1 - Protective carrying case 1 - Carabiner Your Own Personal Portable Cup for "Anytime Anywhere" Use What's the one thing that most people miss during camping trips? They miss having a cup to drink...
---
Your Favorite Piece Of Prepper Gear Just Got An Upgrade Meet ParaTinder - the older, way cooler older brother of your normal 550 paracord. Not only does this game-changing survivalist gear contain all the countless paracord uses you're familiar with (Click...
---
Find Your Way Home - Even In Pitch Black Darkness This pocket compass is one of the best pieces of prepper gear you can have in a survival situation! Not only is this camping compass super compact (so small you can fit it in your pocket!), but it also...
---
Light & Durable Little Shovel Is Great for Camping Trips Having a shovel on a hiking or camping trip would be helpful, but bringing a regular sized shovel would be impossible. That's why you'll love this light and durable shovel that's compact and easy...
---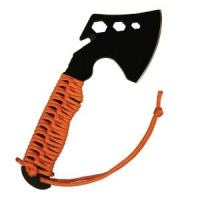 UST Axes & Hatchets Parahatchet FS Orange 200222708. In the head of the blade there are 3 sizes of hex wrenches that will help in building any campsite shelters where hex head screws are used. The ParaHatchet is an essential tool to keep in your vehicle...
---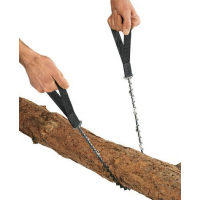 UST Camp & Hike Sabercut Chain Saw 20-1WG0180 37160. Its self-cleaning cutting teeth and custom carrying case make this a must have for anyone spending time outdoors hiking camping or backpacking.
---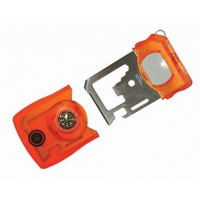 UST Camp & Hike Survival Card Tool Orange 20190780334. This multi-toll includes a liquid filled compass magnifier can and bottle opener screwdrivers and wrench striker and knife edge. Just the size of a credit card this tool fits comfortably in you pocket...
---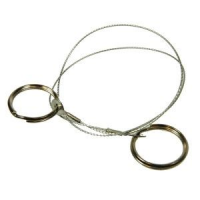 UST Camp & Hike Wire Saw 20-02117-02 ult0016.
---