Brand A-Z
United By Blue (1 to 10 of 32)
---
---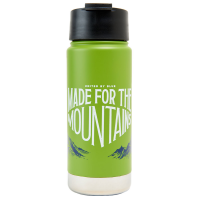 A trusty companion for early-morning hikes or your everyday commute, this durable, double-wall insulated travel mug is crafted from 100% stainless steel, so you can toss it in your pack worry-free. Keeps hot and cold drinks at the desired temperature...
---
Hand-welded from durable and handsome copper, this set of 4 United By Blue Adventure Copper Straws is a perfect addition to any bar set, and will last a lifetime.
---
Adventure is calling! But before you head out the door, enjoy a big cup of coffee or tea in the 22 fl. oz. United By Blue Adventure enamel mug, and enjoy the extra shot of motivation in the morning.
---
Before you head out onto the lake, enjoy a big cup of coffee or tea in the 22 fl. oz. United By Blue Canoe Times enamel mug. You might just want that extra shot of motivation in the morning.
---
With a wide-mouth screw-top lid and stainless-steel construction, the 32 fl. oz. United By Blue Choose to Reuse bottle is double-wall insulated to keep drinks cold up to 24 hrs. or hot up to 12 hrs.
---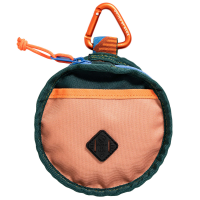 For camping or just a day out hiking with your pet, this Collapsible Double Dog Bowl makes feeding time a breeze. Unzip and add food - it's simple!. . . . . Recycled polyester with woven jacquard accents. 6" H x 1.5" D. Double dog bowl with zipper...
---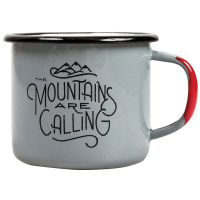 Roll out of your tent and pour a fresh coffee into this hardy cup. . . . Made with hand-dipped enamel steel. Dishwasher safe. Rim & handle are double dipped to withstand extra wear. Campfire and stovetop safe. 3" W x 3" H. Holds 12 oz.. Note: Since...
---
Perfect for summer nights gathered around the campfire, this set of 2 United By Blue Get Toasted 5 fl. oz. enamel mini mugs pair best with S'mores and the company of your friends.
---
Designed for enjoying cold drinks with fun friends out in bear country as well as in the backyard, the 16 fl. oz. United By Blue Grizzly tumbler is also a great way to cut down on single-use plastic.
---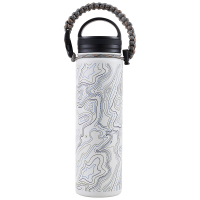 Keep coffee and tea hot and water and performance drinks cold -for up to 12 hours - with the United By Blue Insulated Water Bottle. It's perfect for hiking, camping, school, the gym, the car, or any other location where you want to enjoy a beverage or...
---