Brand A-Z
Ultimate Survival Technologies (1 to 10 of 79)
---
---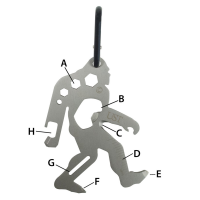 The UST Tool A Long Sasquatch is a pocket-sized, stainless steel multi-tool that is designed to accomplish a variety of tasks outdoors or on the go. The included carabiner makes it easily accessible on your gear, belt, bags, and more. TSA-compliant for...
--- The UST 14-Day LED Lantern features innovative COB technology that's energy efficient while maximizing brightness to create the perfect compact lantern for hiking, camping and emergency use.
--- The UST 30-Day DURO Dual Power LED Lantern uses innovative hybrid battery technology to ensure you're never without a light on your outdoor adventures or in your home in an emergency situation.
--- With up to 700 lumens of bright, clean light, the Ultimate Survival Technologies 30 Day Duro Lantern has an impact-resistant housing that makes it strong enough for the most rugged adventures.
---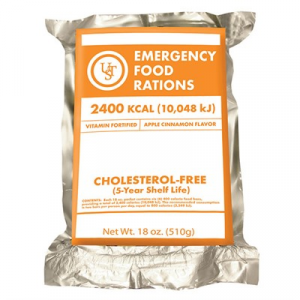 The UST Emergency Food Bar is a safe, reliable source of nutrition to keep in your survival kit or backpack. 5-year shelf life 2400 calories per bar Cholesterol-free Mfg: Ultimate Survival Technologies
--- With a long runtime and 3 bright white LEDs, the Ultimate Survival Technologies 60-Day Duro Lantern will keep camping festivities going long after the sun sets.
--- The Ultimate Survival Technologies 7 Day Duro LED lantern is compact, lightweight and easy to use. 310 lumens, using 4 AA batteries, illuminate your camp, car or cabin with 3 light modes.
--- Be prepared to evacuate at a moment's notice. The UST Be Ready survival kit is a premium emergency kit that provides 3 people with the essential gear needed to survive for 3 days.
---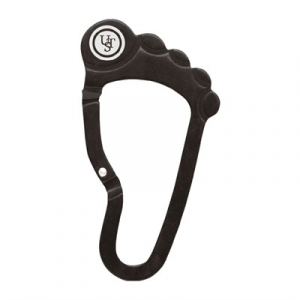 The Big Foot Carabiner is a fun and functional tool to have when a secure, temporary attachment is needed. Big Foot Carabiner, Black Features Aluminum construction is lightweight, durable, and stands up to daily use Unique shape is easy to identify...
--- Light up a predawn hike or navigate a dark campsite with the Brila 450 headlamp from Ultimate Survival Technologies, delivering bright light and a long-lasting beam for any outdoor activity.
---