Brand A-Z
Ultimate Direction (1 to 3 of 3)
---
---
The Ultimate Direction Fastdraw 350 fits perfectly in any hand, ensuring a comfortable, efficient method of hydration during races and various distances of training runs. The Air Mesh strap allows for easy grip adjustment and has reflective strips for...
---
The Ultimate Direction Jurek Essential allows you to efficiently carry - and access - a phone in a pocket, food in a stretch mesh pocket, and your valuables in a secure smaller pocket that can be reG??positioned as needed. Uber comfortable and breathable
---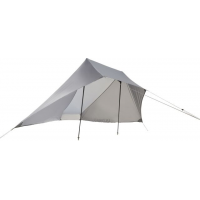 Ultimate Direction Camp & Hike FK Tarp-Grey 80463517.
---
Non-poisonous, odorless flea trap safe to use around children and pets. Patented design uses color, heat, light, and sweet odor to lure fleas; attracts fleas from 30 feet away in every direction. Super Grabber glue holds fleas fast for easy monitoring...
---
#1 ALL-NATURAL REUSABLE PADS - Women say "Feel HEAVENLY" "LIFE SAVER" "Used 10 HOURS without leaking (normally go through 5 TO 7 Disposables)!" "NO STAINS!" "NOT a HINT of MOISTURE" "DIDN'T LEAK ONCE even on heavy days and overnight" "Worked so well I...
---
---
Used Book in Good Condition.
---
Used Book in Good Condition.
---