Brand A-Z
Uco (1 to 10 of 30)
---
--- Start a fire in any weather with this set of 3 UCO Behemoth Stormproof Sweetfire strikable fire starters. Each one provides up to 15 min. of burn time.
--- These replacement, dripless candles are made from natural beeswax, offering a long burn time, pleasant aroma and less smoke.
--- These dripless candles can be used in candle lanterns and for emergency lighting.
--- Use this replacement glass cylinder for any of the UCO Original candle lanterns.
--- The family-sized UCO Candlelier candle lantern burns 3 candles for extra bright light. It's great for camping, picnics or power outages.
---
Use this replacement glass for the Uco Candelier candle lantern.
---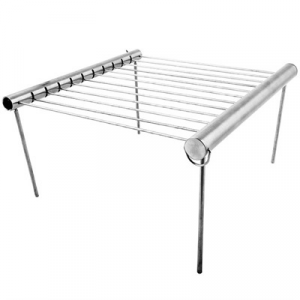 Simple and elegant, Grilliput Duo provides maximum experience for minimalists-after all, less is more! Form and function are harmonized in our high-quality, German-designed portable grills. We use only top quality stainless steel for durability. Grilliput...
---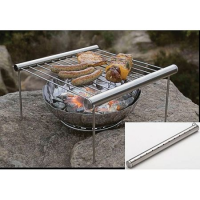 UCO Camp & Hike Grilliput Camp Grill GR1. Ideal for backpackers campers and fishermen. With its compact self storing design all the components fit snugly inside the Grilliput making it easy to carry. Made of stainless steel it's easy to clean dishwasher-proof...
--- Compact, lightweight and collapsible, the UCO Leschi lantern offers highly water-resistant LED performance to light up your camping and backpacking adventures after the sun goes down.
--- Uco Long-Burn matches burn 5 times longer than most regular matches to make lighting stoves, lanterns, campfires and candles easy.
---