Brand A-Z
Tornado Personal Defense (1 to 1 of 1)
---
---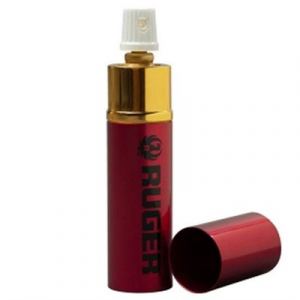 The Ruger branded lipstick pepper spray is designed to conveniently fit and blend in with other items in a purse or cosmetics bag. Have confidence knowing that the lipstick pepper spray comes from a proven line of protective pepper spray products with...
---
Tornado armor case UV dye pepper spray with finger lock - pink. Product of Tornado. Manufactured in United States.
---
Best belt Clip in the industry. Very easy to attach and access for maximum speed release from your belt or waist. Brand of Tornado. Manufactured in China.
---
Ruger Personal Tornado Defense Pepper Spray Ultra11g, Alarm Strobe Light Belt Clip Black. Stop Threats at a Distance. Advanced pepper defense system on the planet.
---
1,000,000 volts. 120-Lumen Flashlight. End of Flashlight can be used as a striking device. Tactical strength polycarbonate base won't change color when scratched. Able to stun when the light is on.
---
- Wrap-Around design to fit pistols with laser or flashlight mount. - Retention system with additional velcro strap to secure weapon. - Fully adjustable leg strap with non-slip rubber lining and quick release buckle.. - One magazine pouch, with adjustable...
---