Brand A-Z
Tops Knives (1 to 10 of 16)
---
---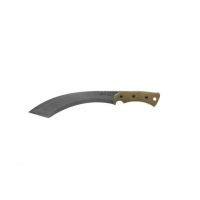 TOPS Knives A-Klub Fixed Blade Knife 12.38in 1095 RC 56-58 Steel Green Canvas Micarta Handle. Three that are important to us are: differentially heat treated 1095 blades over-built unique designs and working with outside designers. The A-Klub hits all...
---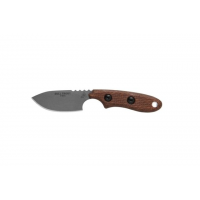 TOPS Knives Camp & Hike Bull Trout Fixed Blade Knife 6.50in Tumble Finish Chocolate Leather BLTT01. In 2018 TOPS chose EDC knives as the category for the 3rd annual employee design challenge. Out of all of the entries received the Bull Trout was hands...
---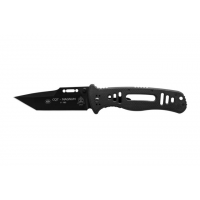 TOPS Knives CQT Magnum 711 Folding Knive 4.5 in Tanto Black Teflon Finish Black G10 Handle. The large 4.5in tanto blade is coated in military-grade black Teflon to enhance its resistance to the elements and is made from N690Co. The blade deploys easily...
---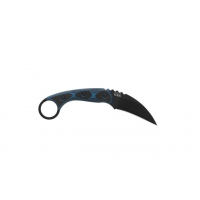 TOPS Knives Devil's Claw 2 Fixed Blade Knife 3.13in 1095 Carbon Steel Blade Blue/Black G10 Handle. Of course the design was so reminiscent of karambits that it was only a matter of time before it got a makeover to become one.The blade shape materials...
---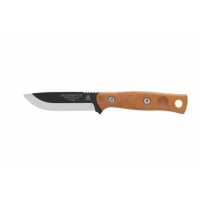 Fieldcraft 3.5 Fixed Blade Knife 3.75in 1095 RC 56-58 Steel Blade Tan Canvas Micarta Handle. That is why it's available with several finishes two different steels a slew of handle options and a leather or Kydex sheath as standard.Since that time a folding...
---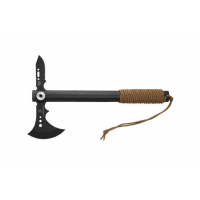 TOPS Knives Haket Lumberjack Fixed Blade Knife 4.5in 1095 Carbon Steel Blade Chrome Molly Handle. Designed to be a survival tool that could be used as a hatchet spike knife scraper and for other survival purposes it was a popular tool for several years....
---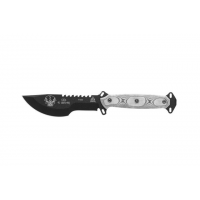 Skullcrusher's Extreme Sidekick Fixed Blade Knife 5.25in 1095 RC 56-58 Steel Blade Black Linen. Extreme Situations require an Extreme Blade and the SXB meets that demand and then some Skullcrushers Xtreme Sidekick has now been developed as just that a...
---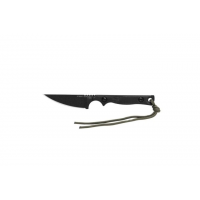 Street Scalpel 2 Fixed Blade Knife 3.13in 1095 Carbon Steel Blade Black Canvas Micarta Handle. There are a number of reasons that LEOs active duty military and everyday citizens love it. Its concealability is one of the main reasons but it's also extremely...
---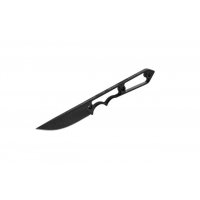 Street Spike Fixed Blade Knife Black Traction 2.75in Blade Skeletonized Handle Kydex Sheath Included. A knife that will replace what a lot of people are currently using as an EDC. TOPS is well-known for producing interesting and wild designs. Sometimes...
---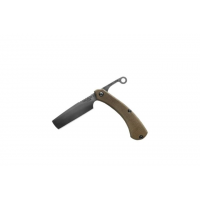 TOPS Knives Tac-Raze 2 Folding Knife by Leo Espinoza 3.13 in Blade Green Canvas Micarta Handle. Leo wanted the Tac-Raze to fill two purposes specifically. It had to be a good-looking gentlemans EDC that could be carried and used in public and it had to...
---