Brand A-Z
Think Safe Inc (1 to 10 of 27)
---
---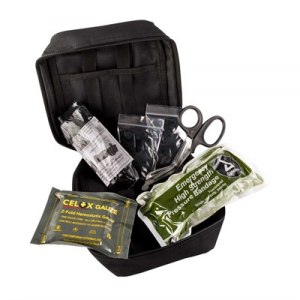 First Voice Activer Shooter Kit features everything needed to deliver the most critical "point of wounding" supplies to First Responders prior to the arrival of EMS. Kit contains: 1 Hemostatic Agent 4 Gloves 2 High End Pressure CAT Tourniquets...
---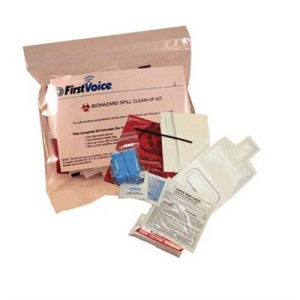 Providing immediate, life-saving care is essential in any trauma emergency, especially in ones where individuals are suffering from heavy bleeding. However, the aftermath of heavy bleeding must also be dealt with, and the Think Safe Blood borne Pathogen...
---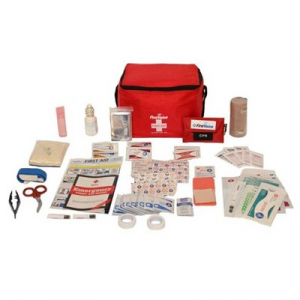 The Think Safe Hiking & Outdoor First Aid Kit provides outdoorsmen, hunters and campers with a ready-to-go pack that can travel in any bag or camping setup easily, all while providing a wide range of emergency medical equipment and materials needed to...
---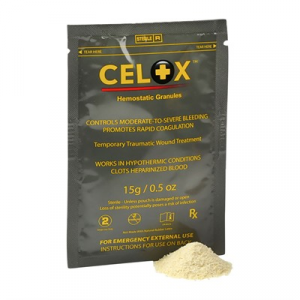 When an individual is shot or stabbed, the difference between life and death can be measured in minutes. To stem the flow of blood and potentially save the life of a shooting or stabbing victim, use the Think Safe Celox Blood-Clotting Solution Pouch....
---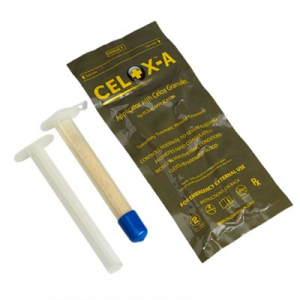 One of the critical elements of providing life-saving medical care to those who have penetrating wounds from stabs or bullet impacts is to stem the bleeding as quickly as possible. The Think Safe Celox Blood-Clotting granuals are a must-have tool in these...
---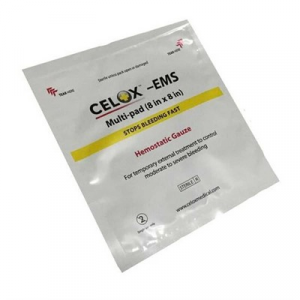 Stemming the flow of blood from any individual with major wounds is the first priority for emergency medical services, and the Think Safe Celox EMS Hemostatic Dressing helps individuals work to reduce blood loss from life-threatening wounds. The Think...
---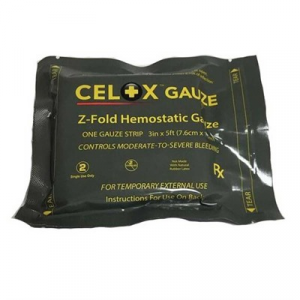 When it comes to providing lifesaving care in the first echelon of medical response, getting bleeding from gunshot or stabbing victims under control is of the highest priority. The Think Safe Celox High-Density Hemostatic Gauze works to stem bleeding,...
---
The Think Safe Celox RAPID Z-Folded Gauze is the next step in emergency medical care, providing fast-acting treatment to those who have experienced major bleeding trauma, ensuring that blood loss is stemmed. The Think Safe Celox RAPID Z-Folded Gauze...
---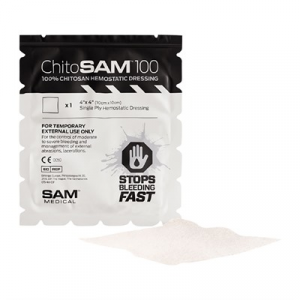 The Think Safe Chito-SAM 100 Dressing saves lives, thanks to its rapid-acting properties that enable users to reduce the flow of blood from severe wounds that, if left untreated, would lead to death. The Think Safe Chito-SAM 100 Dressing works, thanks...
---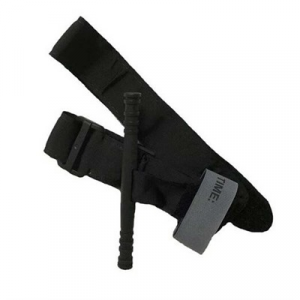 Since its combat introduction by the U.S. Army in 2005, the Combat Application Tourniquet a true one-handed tourniquet has decreased the mortality rate due to extreme exsanguination by 85%. The U.S. Army Institute of Research deemed it to be 100% effective....
---