Brand A-Z
Therm A Rest (1 to 10 of 92)
---
---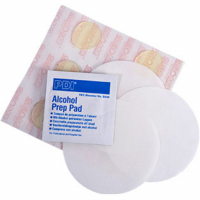 The Therm-a-Rest Instant Field Repair Kit makes fast, easy and lasting mattress repairs in the field so unexpected damage doesn't end your trip. It works on all current Therm-a-Rest mattresses and includes (3) Alcohol Prep Pads, (6) Glue Dots and (3)...
---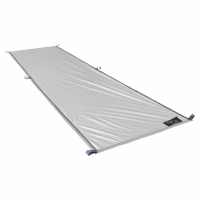 The Therm-a-Rest LuxuryLite Cot Warmer features ThermaCapture Radiant Heat Technology increases the temperature rating of your cot by 10-15 degrees. A unique thermal reflective lining captures your bodyG??s heat and efficiently adds warmth with virtually...
---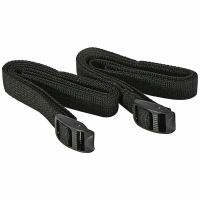 When you're not planning to use a stuff sack, keep your camp mattress tidily rolled up or attached to your pack with the Therm-a-Rest Mattress Strap pair.
---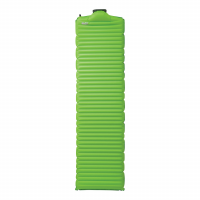 The Therm-a-Rest NeoAir All Season SV sleeping pad lets you sleep outside in any season. The high R-value and increased thickness bring greater comfort and warmth to backcountry outings.
---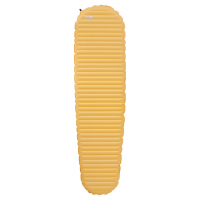 The Therm-a-Rest NeoAir XLite mattress delivers more warmth and comfort per ounce than any other three-season air mattress available. Their patent-pending technologies deliver that performance with minimal weight and less bulk than a one-liter water bottle....
---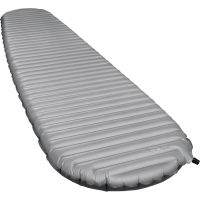 The Therm-a-Rest NeoAir XTherm Sleeping Pad delivers the greatest warmth-to-weight ratio available in any air mattress by far, with a new, softer, textured no-slip fabric for better next-to-skin comfort and a quieter rest. Multiple, reflective ThermaCapture...
---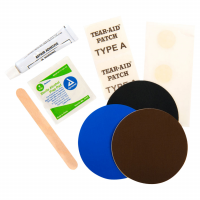 The Therm-a-Rest Permanent Home Repair Kit uses a wet adhesive and fabric patches to make the strongest and most durable Therm-a-Rest mattress repairs possible. It's also the best choice for repairing larger tears. Works on all Therm-a-Rest mattresses,...
---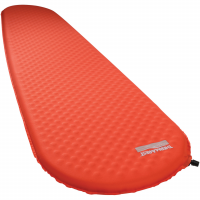 The Therm-a-Rest ProLite Plus Sleeping Pad combines outstanding all-season warmth with the convenience of self-inflation. An upgrade to their exclusive Atmos Foam reduces weight and boosts compressibility. In addition, patent-pending diagonal-cut foam...
---
The RidgeRest SOLite from Therm-a-Rest uses your own body heat to keep you warm by reflecting it back at you with an aluminized surface that retains heat in a series of ridges. No weight is added by the surface finish, yet it makes this ultra-light closed-cell-foam...
---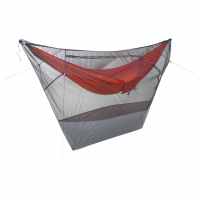 Kick back at camp in the height of bug season without a care in the world. The Therm-a-Rest Slacker Bug Cover simply clips into the Slacker HammockG??s suspension points and creates a safe haven from all things buzzing and biting. A large zippered entry...
---