Brand A-Z
Tecnu (1 to 5 of 5)
---
---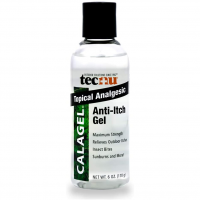 Tecnu Calagel Medicated Anti
--- Tecnu Extreme(R) takes treating symptoms of poison oak and ivy to the next level!
--- Effective agent for removing the poisonous, oily irritant of poison oak, ivy and sumac before and after the rash has started.
--- If you run afoul with poison oak or poison ivy, use the Tecnu Original Outdoor Skin Cleanser single-use packet to remove the oils quickly to reduce itching and rashes.
---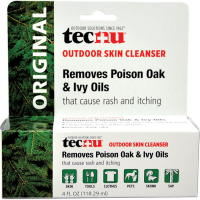 Your solution to the misery of poison oak, ivy, and sumac-Tecnu cleanses and decontaminates skin, tools, clothing, and pets by removing the invisible oil of poison oak, ivy, and sumac. . Removes the oil, urushiol (oo-roo-she-all), from poison ivy, oak,...
---
---
Use at first signs of poison ivy or poison oak to remove the oils that cause rash and spreading. Apply directly to dry (unwetted) skin and rub vigorously for two minutes. If hypersensitive, apply Tecnu to entire body. Also removes skunk odor, sap, pitch,...
---
Outdoor Skin Cleanser: Use to remove the rash causing oil, urushiol. Apply to dry skin for two minutes and rinse with cool water or wipe off with a cloth. When used within 2-8 hours after exposure, Tecnu can remove urushiol oil before the rash begins....
---