Brand A-Z
Swix (1 to 9 of 9)
---
--- The SWIX BC Tour XC Pole is the pole to grab for cruising along groomed trails. Lightweight aluminum shaft. Touring handle with easily adjustable, shaped strap. Large basket that lets you plow through deeper snow. Ideal for groomed trails; classic and...
--- The Blue Nylon brush from Swix is the perfect tool to finish of your work after scraping your skis. 0.12mm diameter hairs, perfect for finishing off all waxes. Only 5-10 strokes is all you need. Regular waxing and polishing of your equipment will improve...
--- Lightweight poles with versatile touring baskets, the Swix Classic TR400 ski poles are perfect for all-around recreational touring. . Lightweight, durable performance poles made from stiff 5086 aluminum. 16 mm ergonomic PC handle provides a comfortable...
--- Tuneup with one ski/board waxing brush that features both bronze and nylon bristles. Different bristle coarseness for ski/board base prep before and after waxing. Half nylon soft bristles. Half bronze coarse bristles. All round bristles
---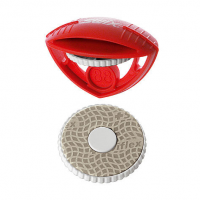 The Swix Diamond Disk Tuner allows you to sharpen dull or nicked metal ski/snowboard edges right on the slope. . 88 or 89 degree sharpening for fixing edges quickly. Fits into your pocket or pack so you can conveniently use it when you need it. Housing...
--- Improved glide, convenient, and a wide range of temperatures makes the Swix F4 Wax the easy wax of choice for your alpine adventure. . Solid 60 g of wax with corker. Universal high quality water repellant flouro rub-on wax for a wide range of snow conditions....
--- This prep brush is designed for use after you've scraped the base of your skis or snowboard. Medium coarse bronze bristles. 0.15 mm diameter bristles. Rectangular brush.
---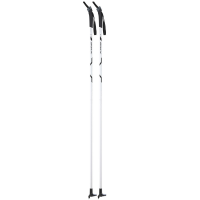 Perfect for beginners or weekend warriors, the Swix Nordic Tour Ski Poles are a great lightweight, simple pole guaranteed to get the job done. . Cylindrical aluminum pole is lightweight, stiff, and durable. 16 mm touring handle with straight strap ensures...
--- Pocket-size 2X2 side edge and base edge sharpener all in one tool. Side edge 88 and 89 degrees. Base edge 0.5 and 1 degrees
---
Material: [front] 100% polyester, [back] 85% polyester, 15% spandex. Fit: regular. Pockets: 2 zippered hand. Waist: elastic. Reflective: yes.
---
Material: [exterior] 50% wool, 50% acrylic [interior] 100% acrylic. Recommended Use: all-mountain skiing, all-mountain snowboarding, backcountry skiing, backcountry snowboarding, freeride/powder skiing, freeride/powder snowboarding, nordic classic, nordic...
---
Super wide jaws 40mm to 100mm adjustment. Attach to standard table edges. Adjustable clamps on all parts. Super tough and durable. Universal works with most skis.
---
Material: [outer] 70% acrylic, 30% wool, [lining] 100% polycolon. Style: beanie. Recommended Use: casual, commuting, hiking, nordic classic, nordic skate, nordic touring. Manufacturer Warranty: 1 year.
---
---