Brand A-Z
Surefire (1 to 10 of 19)
---
---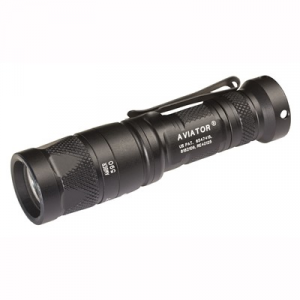 The SureFire Aviator Dual Output Light is designed to provide users with the means to see their surroundings in any lighting or weather condition, providing users with white-light and colored LEDs that heighten visual acuity. The SureFire Aviator Dual...
---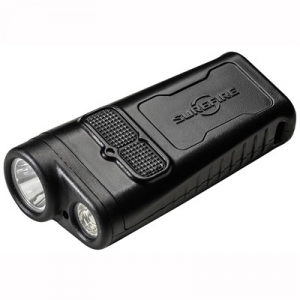 The SureFire DBR Guardian Ultra-High Dual Output LED Light is aimed at those who traverse the wilderness, even at night. The company's light features an innovative auto-adjusting technology to provide light wherever it is needed. The SureFire DBR Guardian...
---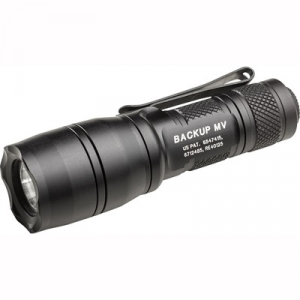 The SureFire E1B Backup Dual Output with Maxvision Beam incorporates well into any everyday-carry kit, designed to give owners a rugged package that provides both high and low levels of useable light, depending on the situation. The SureFire E1B Backup...
---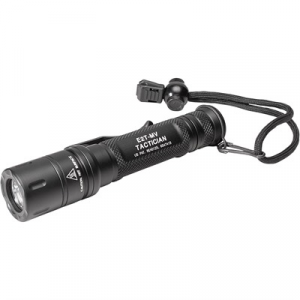 SureFire's E1B-MV Backup with MaxVision is small but mighty: an ultra-compact flashlight that fits in the palm of your hand, yet really cranks out the light. At just under 4", this pint-sized torch is a formidable illuminator, with an LED emitter capable...
---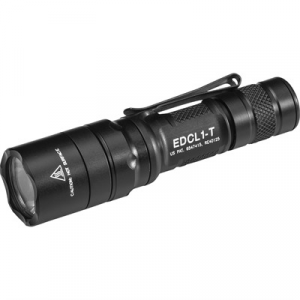 SureFire's EDCL1-T, the "Everyday Carry Light 1," is an ultra-compact, powerful handheld light that penetrates the murkiest night with 500 lumens of blinding light. Descended from SureFire's popular, justly famous E1B compact light, the upgraded EDCL1-T...
---
The SureFire G2X with MaxVision Beam is a versatile, dual-output flashlight capable of cranking out up to 800 lumens of intense, white light in High mode. You can hit the easy-to-operate tailcap switch to activate the battery-conserving, 15 lumen low...
---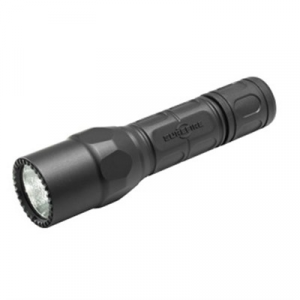 Designed exclusively for police officers, the SureFire G2X LE is a higher-output version of our best-selling G2X Pro. It features a solid-state, LED that generates 25 percent more maximum output than our standard G2X-400 lumens of blinding white light...
---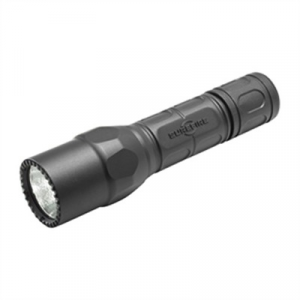 The G2X Pro is a compact yet powerful polymer-body flashlight that uses a high-efficiency LED-virtually immune to failure since there's no filament to burn out or break-to provide two light output levels: a brilliant, penetrating, perfectly pre-focused...
---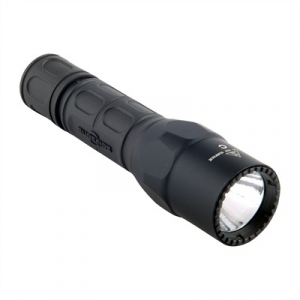 Brilliant, 320 lumen, single LED flashlights are specifically designed for law enforcement personnel, first responders and tactical professionals. Available with corrosion-proof Nitrolon polymer body. Mfg: Surefire SPECS: Nitrolon polymer body. Polycarbonate...
---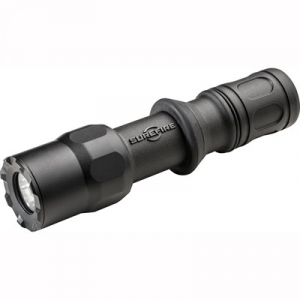 Attention operators: The SureFire G2Z MV Combatlight High Output LED Light is constructed for tactical situations where a high-quality and high-powered light is needed to withstand rugged conditions and provide ample area illumination. The SureFire G2Z...
---