Brand A-Z
Superfeet (1 to 10 of 20)
---
---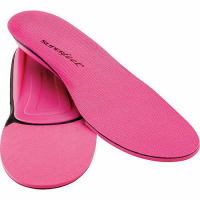 Designed to provide comfort with support for anyone that runs, walks, or stands for an extended period of time, Berry footbeds from Superfeet have a forefoot shock pad for added comfort all day long. Better than your included insoles, Superfeet provide...
---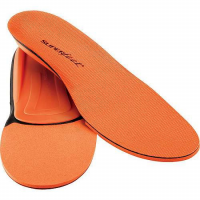 Made for people who hike or push themselves hard all day, Superfeet's Orange insole stabalizes your foot while reducing friction - allowing your foot to operate as it was designed. When you're planning a long day on your feet, treat your feet to only...
--- With thin, structured support, Superfeet Black Synergizer Insoles create a perfect fit for all foot types in tight-fitting or lightweight footwear. . Recommended footwear: Lightweight running, cleated, athletic, mountain biking, golf, and all types of...
---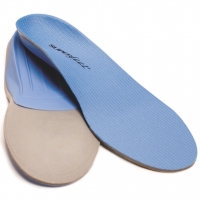 Designed primarily for tighter fitting footwear, versatile Superfeet Blue provide excellent biomechanical support for the widest variety of foot shapes. Ideal for feet with low to medium arches. Made from closed-cell foam for lasting performance-contours...
---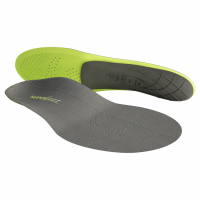 The result of years of research and field testing, the Superfeet CARBON is for the dedicated athlete who demands high performance results. This revolutionary insole achieves a new level of lightweight performance by combining a carbon fiber-reinforced...
--- SHOE/FOOT CARE > SHOE CARE PRODUCTS > INSOLES: Superfeet Carbon Insoles - Size D
---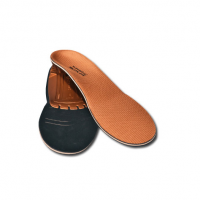 Superfeet Copper DMP Insoles naturally mold to your unique foot shape through daily wear, giving you a personalized fit without the need to heat the insole in an oven. . Designed primarily for footwear with a removable insole. Naturally mold to your unique...
---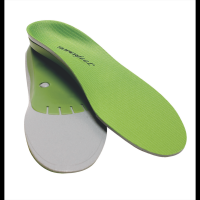 Superfeet Green provide maximum support and shock absorption throughout the entire stride of the foot for better balance, less muscle fatigue, more endurance, and more efficient motion. Ideal for feet with medium to high arches and for footwear with removable...
---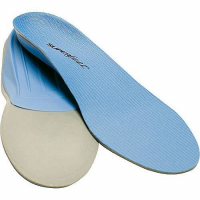 Show your body a little kindness with Superfeet's versatile Blue insoles that are ready with shock absorbing power for trail running and just about any sport that requires cleats to stay upright. Use them with shoes that tend to have a tighter fit; because...
---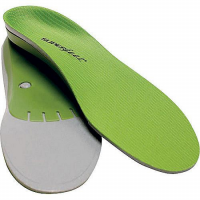 Protect your feet from the rigors of the trail - jumps across streams and down ledges, stumbles over shale, and leaps over logs with the shock-absorbing Superfeet Hike Green insoles. Maximizing shock absorption while providing medium-to-high arches with...
---