Brand A-Z
Superfeet (1 to 10 of 17)
---
---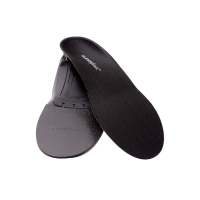 With thin, structured support, Superfeet Black Synergizer Insoles create a perfect fit for all foot types in tight-fitting or lightweight footwear. . Recommended footwear: Lightweight running, cleated, athletic, mountain biking, golf, and all types of...
---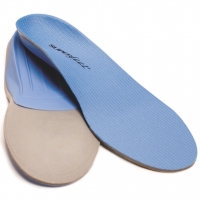 Designed primarily for tighter fitting footwear, versatile Superfeet Blue provide excellent biomechanical support for the widest variety of foot shapes. Ideal for feet with low to medium arches. Made from closed-cell foam for lasting performance-contours...
--- SHOE/FOOT CARE > SHOE CARE PRODUCTS > INSOLES: Superfeet Carbon Insoles - Size D
---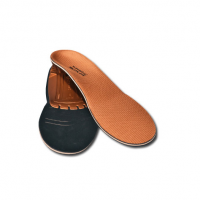 Superfeet Copper DMP Insoles naturally mold to your unique foot shape through daily wear, giving you a personalized fit without the need to heat the insole in an oven. . Designed primarily for footwear with a removable insole. Naturally mold to your unique...
---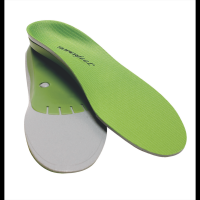 Superfeet Green provide maximum support and shock absorption throughout the entire stride of the foot for better balance, less muscle fatigue, more endurance, and more efficient motion. Ideal for feet with medium to high arches and for footwear with removable...
---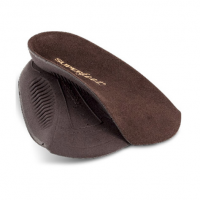 Get the biomechanical support your feet can depend on with Superfeet's Delux Dress 3/4 Insoles. Avoid heel pain and tired, sore feet for all-day comfort. . Improve the fit for mens business, dress, loafers, lace-ups, and casual shoes-add fit and comfort...
---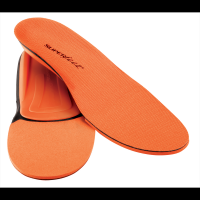 Designed to provide comfort with support for anyone having to run, walk, or stand for an extended period of time, the men's-specific Superfeet Orange footbed insoles have a forefoot shock pad for added comfort. Featuring Agion antimicrobial treatment...
---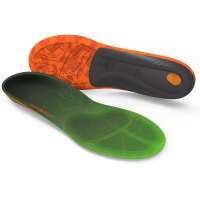 Designed specifically for the hiker needing extra support, this insole utilizing a blend of dual-density foam and carbon fiber delivers a combination of shock absorption, moisture-wicking properties, and stability. The result gives you an extra boost...
---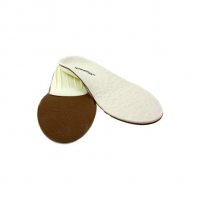 Superfeet merinoWHITE Insoles is where cozy comfort meets biomechanical underfoot support. Originally named woolyWHITE Insoles-the same great product. . Let your feet be comfortable in the thick pile of hypoallergenic Merino wool layered over Foundation...
--- Its one-of-a-kind lightweight design makes the Superfeet 3/4 High Heel insole the perfect solution for your aching feet. . Ideal for all arch types; no trimming required. Improves shoe fit and adds comfort to boots or fashion heels 1.5 in. or higher....
---