Brand A-Z
Sun (1 to 3 of 3)
---
---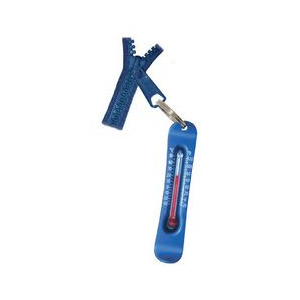 Whether you're a weather enthusiast or someone needing to jazz up a zipper pull, you'll be sure to love using Sun's Brr-ometer. PRODUCT FEATURES: Anodized aluminum construction with an accurate thermometer and durable split ring Thermometer range of -20...
---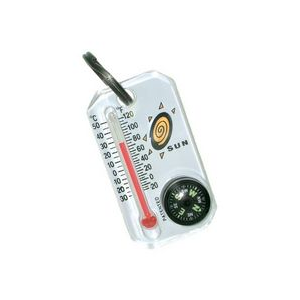 This makes a very handy zipper pull. It's a thermometer! It's a compass! Snap this 2-in-1 Therm-O-Compass onto jacket zippers or backpacks. You can even use it as a key ring! The compass is liquid filled with luminous dial, and there is a handy wind chill...
---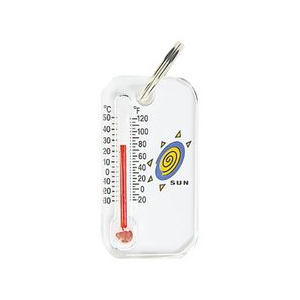 The perfect keychain for outdoor or weather enthusiasts, Sun's Zip-O-Gage conveniently ensures that you're never left in the dark about how chilly it is outside. PRODUCT FEATURES: Range -20 to +120 degrees F and -30 to +50 degrees C Dimensions: 1 1/8"...
---
Fits iPad Mini 1, iPad Mini 2, iPad Mini 3 and iPad Mini 4 models. Blocks glare and ensures privacy while using your iPad Mini. Sliding magnet design for adjustable shade height. No noisy velcro adjusting.. No need to remove the protective case. Fits...
---
Fits up to 17" laptops & monitors. Shaded viewing when working in bright conditions. Pullover head cover for extreme conditions and extra privacy. Side and back openings for routing cords and cables. Weight: 1.2 lbs (0.54kg).
---
Direct Replacement for # 96401-9PB0A. Nissan Visor with Vanity Light. Fits: 2013-2018 Nissan Pathfinder. Fits: 2014-2017 Infiniti QX60. Fits: 2013 Infiniti JX35.
---
SWEATY OR MISERABLE? Ever opened your door to a blast of hot air in your face? Our windshield sun shade protects you from the sun's heat and harmful UV radiation rays. PROTECT YOURSELF AND CAR: High quality and durable sun blocker screen protector to...
---
► Extra-Large Windshield Sunshade (65.7 x 36.4 inches) Fits Perfectly to most Full Size Cars, SUVs, Trucks and Vans. Find your vehicle in the size chart.. ► Highest Quality 210T reflective polyester material blocks heat & sun. Keeps your vehicle cool...
---