Brand A-Z
Sun (1 to 3 of 3)
---
---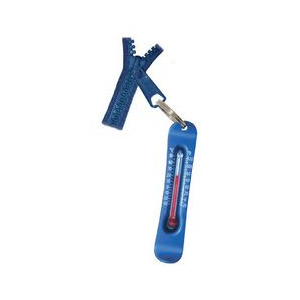 Whether you're a weather enthusiast or someone needing to jazz up a zipper pull, you'll be sure to love using Sun's Brr-ometer. PRODUCT FEATURES: Anodized aluminum construction with an accurate thermometer and durable split ring Thermometer range of -20...
---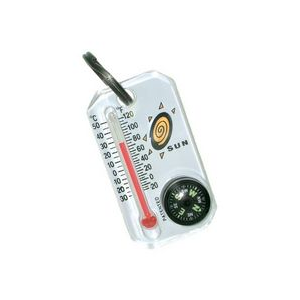 This makes a very handy zipper pull. It's a thermometer! It's a compass! Snap this 2-in-1 Therm-O-Compass onto jacket zippers or backpacks. You can even use it as a key ring! The compass is liquid filled with luminous dial, and there is a handy wind chill...
---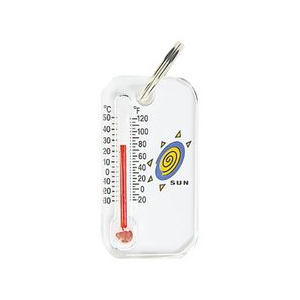 The perfect keychain for outdoor or weather enthusiasts, Sun's Zip-O-Gage conveniently ensures that you're never left in the dark about how chilly it is outside. PRODUCT FEATURES: Range -20 to +120 degrees F and -30 to +50 degrees C Dimensions: 1 1/8"...
---