Brand A-Z
Streamlight (1 to 10 of 12)
---
---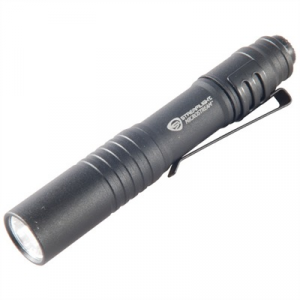 Mini-flashlight features a 35 lumen high-flux LED (30,000 hour lifetime) with Micro-Optical System technology for optimized output and run-time, and "battery-booster" electronics to provide a super-bright beam. 1 1/2 hour run-time on one AAA battery....
---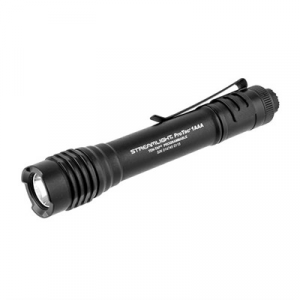 A good choice for anyone who needs a compact, back-up light without compromising on power. Put this light in your pocket and always be ready to light your way, wherever you go. Features Ten-Tap Programming Choose from three user selectable programs:...
---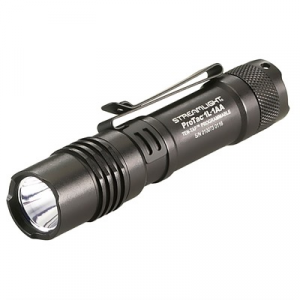 The newest addition to the ProTac series is a perfect everyday carry light. This dual fuel ultra-compact flashlight accepts a single lithium or alkaline battery, providing you with ultimate flexibility in the field. TEN-TAP Programming: Choice of three...
---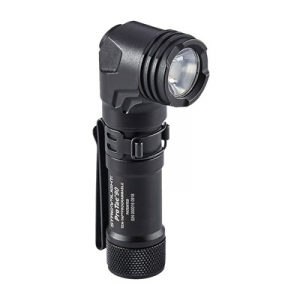 The ProTac 90 is an EDC light with a twist. It features a right-angle head in a compact 4 inch design that allows for multiple lighting uses - carry it in your hand or attach it to your MOLLE, belts, harnesses and other gear for hands-free use. Blended...
---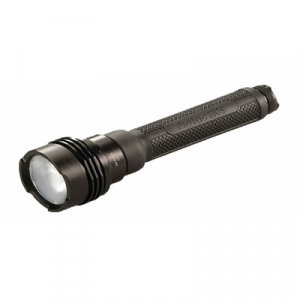 2,200 lumen hand-held flashlight with a wide beam pattern that will illuminate an entire area. The dual fuel ProTac HL 4 accepts either CR123A lithium batteries or rechargeable 18650 batteries - multiple power sources to reduce down time. TEN-TAP...
---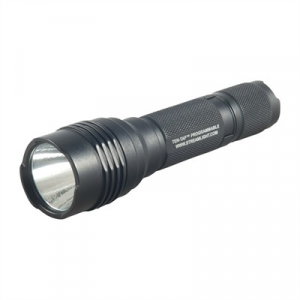 Hand-held, lithium battery-powered programmable flashlight that provides 600 lumens of light with 253 meters of beam distance. Ten-Tap Programming-Choice of three user selectable programs: 1.) High/Strobe/Low 2.) High Only 3.) Low/High C4 LED Technology,...
---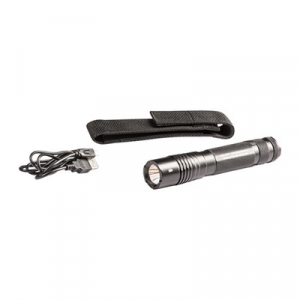 High lumen tactical light that is USB rechargeable, so you can charge on-the-go using almost any USB source. It also accepts multiple battery sources to use as a back up so you'll always have power when you need it. TEN-TAP Programming Choice of three...
---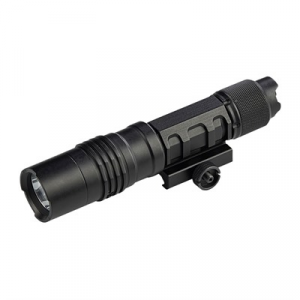 This 1,000 lumen long gun light with an integrated red laser represents the latest in close combat/defense illumination technology for rifles and carbines. It features multi-fuel innovation, ensuring you'll always have a beam when you need it. The clamping...
---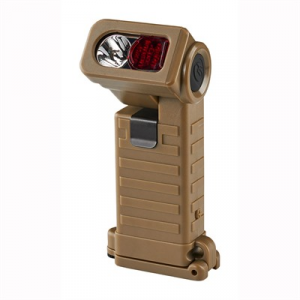 The Sidewinder Boot is the new standard flashlight for boot camp, recruit/basic training and wherever extra military instruction occurs. Mfg: Streamlight
---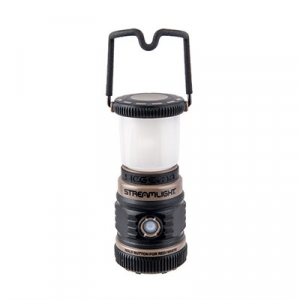 ULTRA-COMPACT, ALKALINE HAND LANTERN A rugged, compact lantern for when you need a lot of light without it taking up a lot of space. The Siege AA uses affordable, easy-to-find AA alkaline batteries to provide 360deg of soft, even light that illuminates...
---