Brand A-Z
Sterling Ropes (1 to 10 of 17)
---
---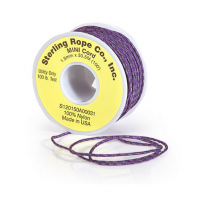 100-foot spool of 1.5 mm nylon cord. . For utility purposes only. 100-pound strength (dead weight).
---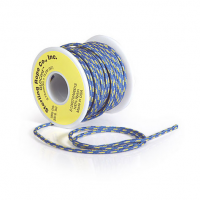 A 15.5 meter spool of 2.75 mm nylon glow cord. . For utility purposes only. 300-pound strength (dead weight)
---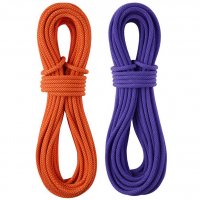 Sterling's lightest, thinnest, dual-certified half and twin rope, the 7.8 mm Photon gives new meaning to the saying "less is more." The Photon is coveted because of its combination of ideal features-durable, supreme handling and featherweight construction-...
---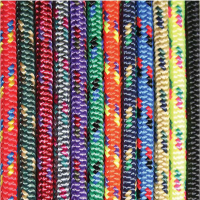 This 3 mm Sterling cord can be used in a wide range of applications from tent cord to tie-down straps to braided bracelets and any other non-life safety applications. General purpose utility cord. Ideal as tent cord or for attaching accessories. Sold...
---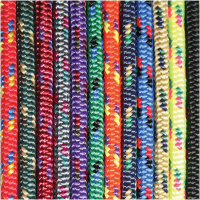 General-purpose utility cord. Ideal for tent cord or attaching accessories. Sold by the foot. Do NOT use to supporting a climber's weight.
---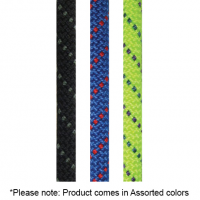 Sterling 8 mm cord has a very durable sheath and high MBS which makes it great for prusik cords, cordelettes, ice threads, lightweight low-stretch fixing and hauling "tag" lines. Can also be used in nonlife safety applications such as dog leashes, towlines,...
---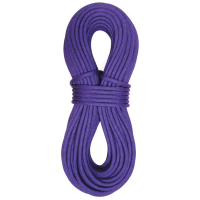 Even when the rock is like sandpaper you can rely on the Sterling Nano 9.2 climbing rope to deliver high end performance on extreme onsights, redpoints, and alpine routes. . A durable rope that is light enough to not hold you back on sport routes, ice...
---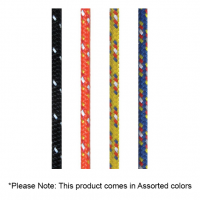 A reflective tracer braided into the sheath of this 2.75 mm standard accessory cord from Sterling makes it vibrant when light hits it, making it ideal for low light conditions. Reflective, general-purpose, utility cord. Great for tents, zipper pulls,...
---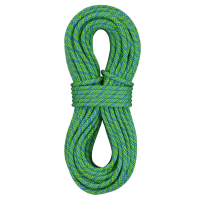 Don't be fooled by the small diameter of the Sterling Helix 9.5 x 60 m Climbing Rope-it's a workhorse. Engineered to offer the perfect balance between diameter and weight, this rope is perfect for high-end sport, traditional, and mixed climbing. . Ideal...
---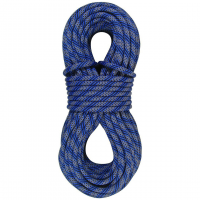 This lightweight 10.1 mm rope exemplifies what a modern "expert" climbing rope should be-a work rope and a redpoint rope. It's ideal for pro sport and trad climbers, with a new sheath construction that provides superior abrasion resistance for the abuse...
---