Brand A-Z
Steripen (1 to 10 of 15)
---
--- Get pure, stay pure, with teh Rapid PURE 4L Vessel from Steripen. Specifically designed for the Quantum UV Water Purifier, this item features two 4 litre water bladders for all your backcountry and emergency needs. PRODUCT FEATURES: BPA Free NOTE: The...
--- The SteriPEN Adventurer Opti UV Water Purifier was the recipient of a 2012 Desnivel Award%u2026one of the 15 best new products. When camping, backpacking & hiking, if you won%u2019t have access to the power grid for several days a time, the Adventurer...
---
Compact and lightweight, the SteriPEN Adventurer Opti Water Purifier uses a revolutionary optical eye to sense water and purifies water in even the coldest conditions.
---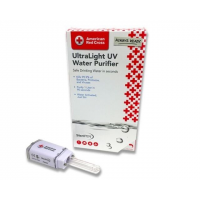 SteriPEN Camp & Hike American Red Cross Ultralight UV Purifier RCPMPE.
---
Be prepared for emergencies and disasters with the SteriPEN American Red Cross UltraLight UV water purifier. In just 90 seconds, it kills 99.9% of bacteria, protozoa and viruses in a liter of water.
--- The SteriPEN Aqua Portable UV Water Purifier is the sure solution for safe drinking water. Easy-to-use. Just press button, place in water, and stir! The Aqua operates on four AA batteries. Purifies 50 liters of water on one set of alkaline batteries or...
---
This value-priced ultraviolet water purifier easily ensures safe drinking water for adventures and emergencies and does so without pumps or chemicals and at a fraction of the cost of bottled water.
---
Trusted in the mountains and on international trips, the handheld SteriPEN Classic 3 Water Purifier with Prefilter is simple and quick to use, and it ensures your water is safe for drinking.
---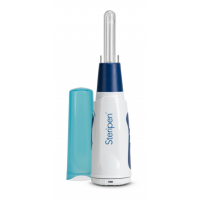 SteriPEN Camp & Hike Classic 3 Water Purifier w/Pre-Filter SPPFMPEF. Classic 3 purifies water using ultraviolet (UV) light. Whether your source is a clear running brook or a hotel tap Classic 3 destroys viruses bacteria and protozoa including Giardia...
---
The cone-shaped SteriPEN FitsAll filter can be used to clear particulates and debris from water prior to treating it with your SteriPEN UV purifier (sold separately).
---