Brand A-Z
Stansport (1 to 10 of 13)
---
--- Our durable heavy-duty 2-Gallon Collapsible Water Bag folds flat and compact for easy storage, this is a perfect way for you to transport water for any emergency situation.The water container also packs down small and fits in a wide variety of places...
--- Perfect for heating, cooking, or a little warmth during an emergency. Each tablet cooks for 15 minutes and will start boiling water in 5 1/2 minutes and get to a rolling boil in 7 minutes.You have a lot of options when it comes to choosing the perfect...
--- Avoid the mess of cleaning out your potty with Potty Bags! Designed for use with any 5-6 gallon bucket and our potty lid. These bags make disposing of your port-a-potty waste a cinch. Each bag measures 18.5" x 21.5" opened.The Ready Store understands...
---
One Of the Most Durable, Functional Survival Tools Around Includes: 100 feet of 5/32 inch 550 lb Paracord (7 strands) Over 100 Verified Uses, An Absolute Must Have Paracord is one of the most useful survival tools around. That's exactly why it's still...
---
12-Function Pocket Knife Includes: Pocket Knife Multi-Tool Pocket Knife & Survival Multi-Tool One of the best ways to stay prepared during daily life is to carry a survival multi-tool with you as part of your everyday carry. This has 12 tools in one,...
---
8' x 10' Polyethylene Tarp Includes: 1 - Tarp Durable Tarp for Multi-Purpose Use The Polyethylene Tarp is a durable and waterproof tarp that works well for general multi-purpose use. It has reinforced sides and edges, so it doesn't rip or tear easily,...
---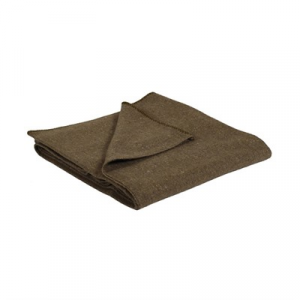 Wool maintains heat retention capabilities even when wet and is naturally water repellant Wrap around outside of sleeping bag for extra warmth Emergency shelter from rain Use as ground cover or tablecloth Dry clean only Mfg: Stansport SPECS:...
---
Heavy-Duty Pulley Hoist Includes: 2 - Pulleys 65 feet of 1/4" polypropylene rope Steel Pulley Set With 65 Feet of Rope Included The Heavy-Duty Pulley Hoist includes two chromed steel pulleys and 65 feet of durable rope. Pulleys make it easier to lift...
---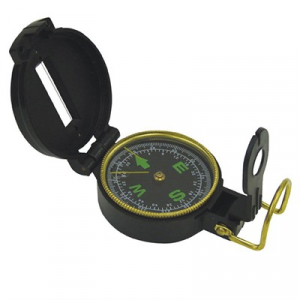 High impact black plastic case. Hairline guide wire in lid for precision aiming on land or sea. Large luminous direction digits and needle for exact bearing. Mfg: Stansport
---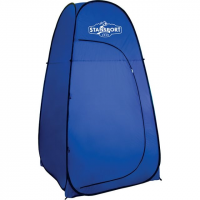 Stansport Camp & Hike Privacy Shelter 738. Change into your new bathing suit at the beach? The pop-up privacy shelter makes it quick and easy to set up a private organized environment in which to clean up. Light-weight doesn't mean flimsy though. This...
---