Brand A-Z
Spyderco (1 to 10 of 103)
---
---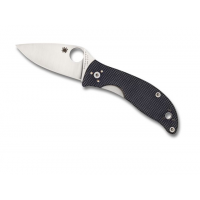 Spyderco Camp & Hike Alcyone Folding Knife G-10 Steel Grey C222GPGY. It proudly features all the high-performance characteristics and classic design elements that define Spyderco knives in an affordably priced knife that proudly showcases made in specialized...
---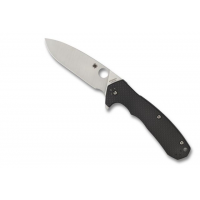 Spyderco Camp & Hike Amalgam Carbon Fiber C234CFP. The brainchild of a college student named Brian Lai the heart of the Amalgam is its broad drop-point blade which is full-flat ground from CPM S30V stainless steel. The PlainEdge blade rides on special...
---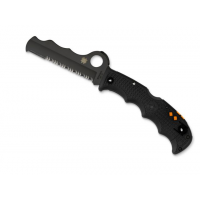 Spyderco Camp & Hike Assist Folding Knife w/Carbide Tip Black FRN Handle Black Blade PS Blade. The Assist was designed for emergency/fire/rescue professionals (and for the well-equipped civilian) who rely on their knives to function flawlessly under pressure....
---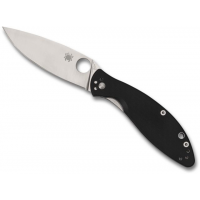 Spyderco Camp & Hike Astute Folding Knife 3.02in 8Cr13MoV G10 Black C252GP. Although it shares the same basic construction and materials as its brethren it features a sleeker more stylish design that is amazingly pocket friendly.The long gently curved...
---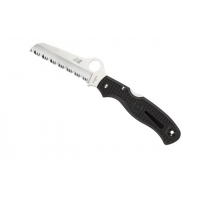 Spyderco Camp & Hike Atlantic Salt Folding Knife Black FRN Handle H-1 Serrated Blade C89SBK. It's also been hypothesized that commanding officers on these ships preferred rambunctious hardworking sailors carry knives without pointed tips especially while...
---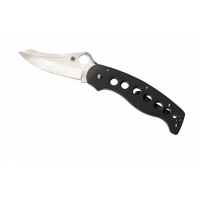 Spyderco Camp & Hike ATR 2 Folding Knife G-10 Steel Black C70GP2. T.R. was discontinued but now it is back and better than ever. Featuring a saber-ground CPMS30V stainless steel blade paired with a handle crafted from full stainless steel liners and textured...
---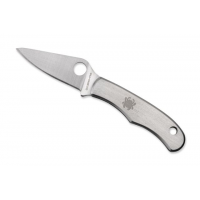 Spyderco Camp & Hike Bug Folding Knife Handle Stainless Steel FE Blade C133P. The flight of the bumble bee defies both nature and ones expectations that something that small can perform such a grand maneuver. Like bumblebees Spyderco Bugs perform unexpectedly....
---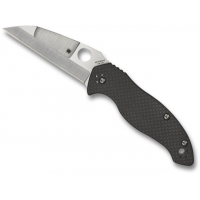 Canis Folding Knife 3.36in CPM S30V Steel Wharncliffe Blade G10 Laminate/ Carbon Fiber Handle. His decades of real-world operational experience are clearly reflected in the Canisa no-nonsense folding knife optimized for personal protection. Its dramatic...
---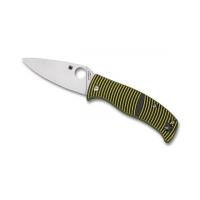 Spyderco Camp & Hike Caribbean Leaf Folding Knife C217GP. Its full-flat-ground leaf-shaped blade is precision machined from LC200Na nitrogen-based martensitic steel that holds an edge extremely well and is completely rustproof. Available with either a...
---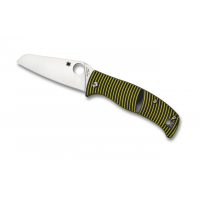 Spyderco Camp & Hike Caribbean Sheepfoot Folding Knife G-10 Steel Black/Yellow C217GPSF. Crafted from rustproof LC200N it is available with either a PlainEdge or SpyderEdge and is full-flat ground for superior edge geometry. All other featuresincluding...
---