Brand A-Z
Spyderco (1 to 10 of 84)
---
---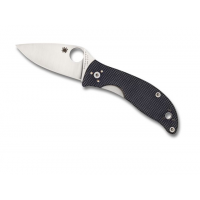 Spyderco Camp & Hike Alcyone Folding Knife G-10 Steel Grey C222GPGY. It proudly features all the high-performance characteristics and classic design elements that define Spyderco knives in an affordably priced knife that proudly showcases made in specialized...
---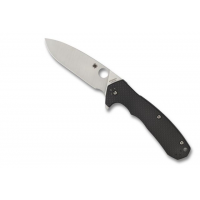 Spyderco Camp & Hike Amalgam Carbon Fiber C234CFP. The brainchild of a college student named Brian Lai the heart of the Amalgam is its broad drop-point blade which is full-flat ground from CPM S30V stainless steel. The PlainEdge blade rides on special...
---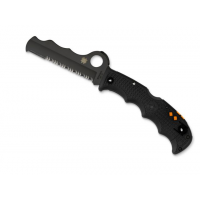 Spyderco Camp & Hike Assist Folding Knife w/Carbide Tip Black FRN Handle Black Blade PS Blade. The Assist was designed for emergency/fire/rescue professionals (and for the well-equipped civilian) who rely on their knives to function flawlessly under pressure....
---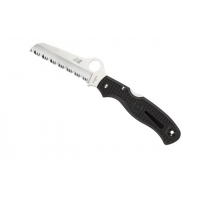 Spyderco Camp & Hike Atlantic Salt Folding Knife Black FRN Handle H-1 Serrated Blade C89SBK. It's also been hypothesized that commanding officers on these ships preferred rambunctious hardworking sailors carry knives without pointed tips especially while...
---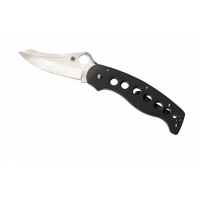 Spyderco Camp & Hike ATR 2 Folding Knife G-10 Steel Black C70GP2. T.R. was discontinued but now it is back and better than ever. Featuring a saber-ground CPMS30V stainless steel blade paired with a handle crafted from full stainless steel liners and textured...
---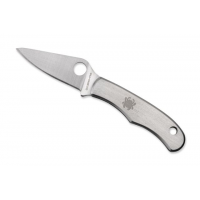 Spyderco Camp & Hike Bug Folding Knife Handle Stainless Steel FE Blade C133P. The flight of the bumble bee defies both nature and ones expectations that something that small can perform such a grand maneuver. Like bumblebees Spyderco Bugs perform unexpectedly....
---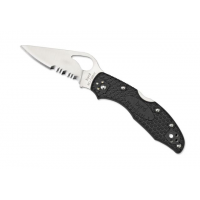 Spyderco Camp & Hike Byrd Black Meadowlark 2 Combo Blade Folding Knife FRN BY04PSBK2. Its many upgrades include a full-flat-ground blade for enhanced edge geometry and cutting performance a Bi-Directional Textured FRN handle that offers a superior grip...
---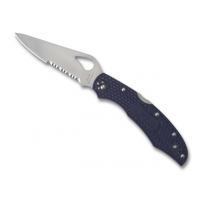 Spyderco Camp & Hike Byrd Cara Cara 2 Partially Serrated FRN Handle Blue BY03PSBL2. The Nature Of These Professions Place Their Workers In Unpredictable Places And Situations Where Cutting Without Worry About Puncturing Or Poking Provides Peace Of Mind....
---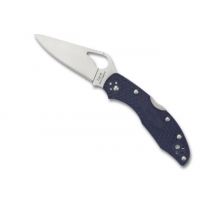 Spyderco Camp & Hike Byrd Meadowlark 2 Plainedge FRN Handle Blue BY04PBL2. Like Its Predecessor It Also Features Spine And Choil Jimping For Precise Control During Use And A Four-position Clip That Supports All Possible Carry Configurations.
---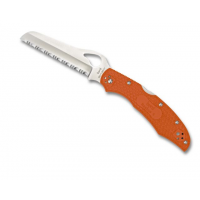 Spyderco Camp & Hike Byrd Orange Cara Cara 2 Serrated Folding Lockback Knife FRN Orange BY17SOR2. Now this incredibly popular knife is available with a high-visibility orange handle that makes it even easier to access is a critical situation. Its fully...
---