Brand A-Z
Soto (11 to 19 of 19)
---
---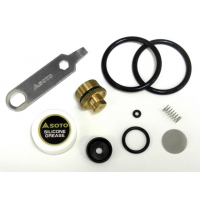 Soto Backpacking Stove Accessories Muka Maintenance Kit ODMKN.
---
Make backpacking meals a gourmet delight with the hard-anodized, multipurpose Soto Navigator cookset. It includes a few cooking essentials for turning your food into a wilderness treat.
---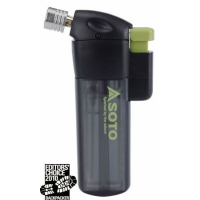 Soto Camp & Hike Pocket Torch PT14SB. Light the Pocket Torch with a disposable lighter and produce a flame that reaches temperatures up to 1300C (approx. 2300F). The Pocket Torch becomes a powerful wind-resistant burner. A disposable lighter increases...
---
Turn a lighter into a powerful, wind-resistant burner with the Soto Pocket Torch. With the included refillable lighter, you're instantly ready to light a stove or start a cozy campfire.
---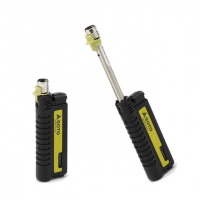 Soto Camp & Hike Pocket Torch XT PTXT. Refill torch with SOTO Fill adapter or gas lighter cartridge (Gas not included). The flame reaches temperatures up to 1300 (approx 2300F).
---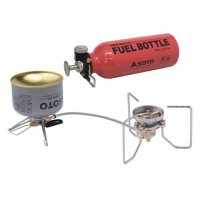 Soto Backpacking Stoves Stormbreaker Multi Fuel Stove OD1ST. LightweightThis easy-to-fold stainless steel aluminum and brass stove with slip-resistant pot supports hose tank and fuel support controller weighs in at 443 grams and it works with liquid or...
---
Make your own double-wall cup that can be heated on a stove with the Soto Thermostack mug set. It includes 2 cups that can be nested for the insulating performance of a double-wall mug.
---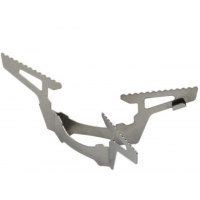 Soto Backpacking Stove Accessories Triflex Pot Support OD1RX3.
---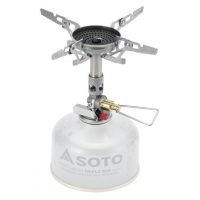 Soto Backpacking Canister Stoves Windmaster Stove With Micro Regulator and 4Flex Pot Support OD1RXN. This well-made stove is able to stand up to harsh conditions. The Soto WindMaster stove is designed so the pot sits close to the flame making it more...
---