Brand A-Z
Sol (1 to 10 of 35)
---
---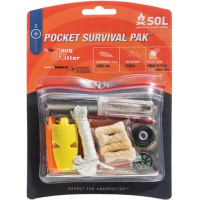 SOL Camp & Hike Adventure Medical Pocket Survival Pak 01400757.
---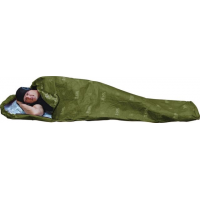 SOL Camp & Hike Adventure Medical Escape Bivvy-OD Green 01401229. The complaint with other lightweight emergency bivvys is that condensation builds up inside leaving you wet. The SOL Escape solves that problem by being breathable no longer forcing you...
---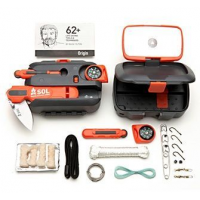 SOL Camp & Hike Adventure Medical Origin Tool 01400828. In one product that fits in the palm of your hand the Origin gives you the collection of tools you need to survive the unexpected and make it back alive. Think of it as the ultimate cross-breed of...
---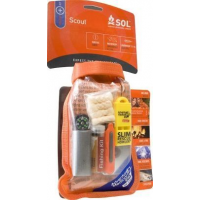 SOL Camp & Hike Adventure Medical Scout Emergency Kit 01401727. A professional-grade RF-welded waterproof bag keeps contents dry in any conditions.
---
SOL Camp & Hike 2-Person Emergency Bivvy 01401139.
--- If you and your partner are forced to spend an unexpected night out, you'll be grateful to have the lightweght SOL 2-person Emergency bivy. It reflects up to 90% of your body's heat back to you.
--- A thermal survival blanket that won't shred like mylar, the SOL (Survive Outdoors Longer(R)) All Season blanket can be used as a gear cover, tent tarp, emergency blanket or firewood hauler.
--- Essential kindling for survival situations, the SOL All-Weather fire cubes ignite easily and are designed to stay lit even in the worst conditions.
--- Be prepared for nearly any backcountry repair job with SOL duct tape.
---
SOL Camp & Hike Emergency Bivvy 01401138. Reflects 90percent Of your body heat and only weighs 3.5 oz.New polyetheline material is quiet and durable.
---