Brand A-Z
Sog Knives (1 to 10 of 14)
---
---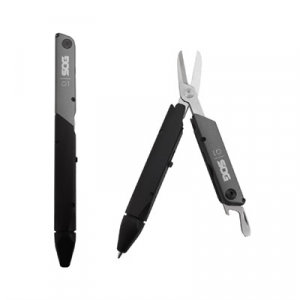 The SOG Baton Q1 was made for people who don't have the luxury of calling a desk their office. For those always on the go, but can't be without office and administrative basic, this is the multi-purpose tool to ensure you never miss a detail. The Baton...
---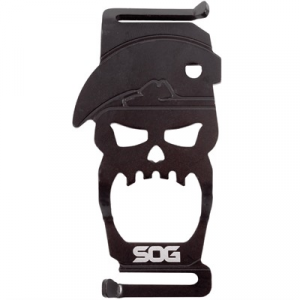 The SOG Bite is a handy little tool based off the SOG MACV skull logo. Whether it's outdoors or at a house party, the Bite is a bottle opener that goes everywhere you go. Weight: 1.00 oz. Blade Length: 3.3" Blade Steel Type: 410 Simply put it into...
---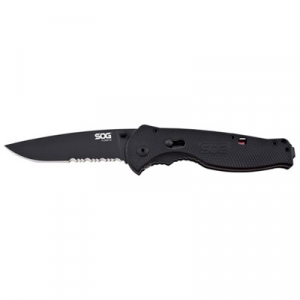 The Flash II has got to be one of the coolest knives we've ever seen. Forget its wicked-quick blade access, that it handles like a race car on rails, or that it locks up like Alcatraz. It just looks and feels extraordinary. The Flash family of knives...
---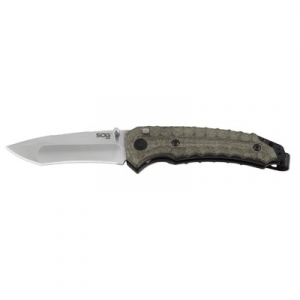 SOG partnered with Kiku Matsuda, one of the foremost tactical knife designers and blade grinders in Japan, to produce a line of knives. Together, they have created one of the most unique, striking, and functional blades available. This folder features...
---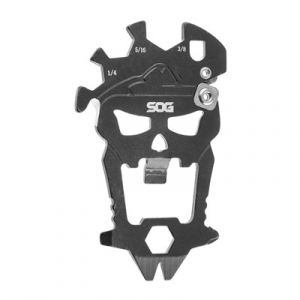 Whether you need to open a bottle, tighten a screw, pry a staple out, or touch up a blade on the go, the MacV Tool has what you need. Designed to resemble the original skull from the MACV-SOG group of which our company is named after, the MacV Tool is...
---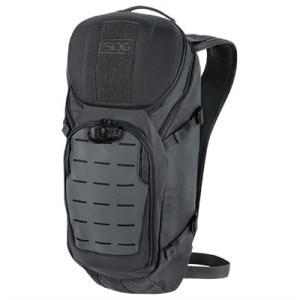 The SOG Ranger is no stranger to a quick trip scouting game trails or hiking the local mountain. Its quick-adjust shoulder straps, hip belt, and sheet suspension keep it comfortable all day long and the pack houses plenty of options for storage and organization....
---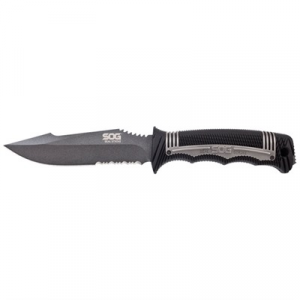 The newest member of the SEAL fixed-blade knife family, the SEAL Strike takes everything SOG has learned from years of real-world deployment and combines it into one spectacular package. This quality AUS-8 stainless steel, partially serrated blade is...
---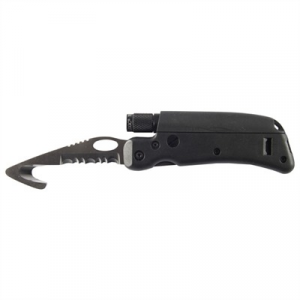 Multifunctional folding tools are built around a specialty knife blade, each adding pliers, a rescue tool, or an LED flashlight One-hand opening with liner lock SL6 Rescue 3" partially serrated blade with integral seat belt and line cutter, removable...
---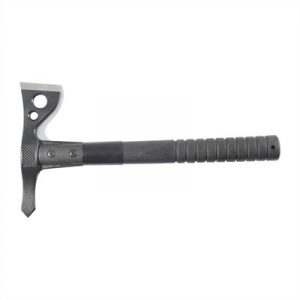 The SOG FastHawk is faster, lighter, and more agile than its sibling the Tactical Tomahawk-but it is still powerful, versatile, and functional. Chopping, breaking, cutting, hammering, piercing, digging, prying, pounding, shaving, notching, opening, and...
---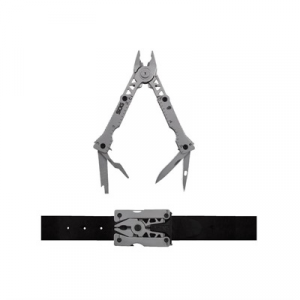 The SOG Sync I multi-tool is designed to easily be worn with the detachable base as a belt buckle or simply clipped on a pack strap or boot. While the tool can be conveniently detached from the base with one hand, it stays locked and secure to it under...
---