Brand A-Z
Sog Knives (1 to 10 of 25)
---
---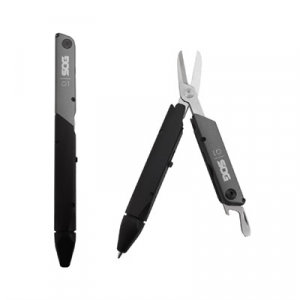 The SOG Baton Q1 was made for people who don't have the luxury of calling a desk their office. For those always on the go, but can't be without office and administrative basic, this is the multi-purpose tool to ensure you never miss a detail. The Baton...
---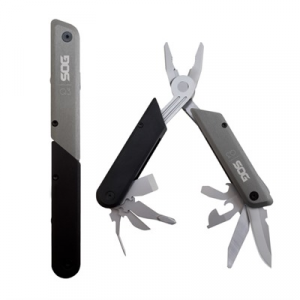 The Baton Q3 from SOG is part of the new family of multi-tools that delivers all the function users expect, but with a modern design appreciated by today's consumer. Regardless of your daily duties, the Baton Q3 is sure to deliver functionality you'll...
---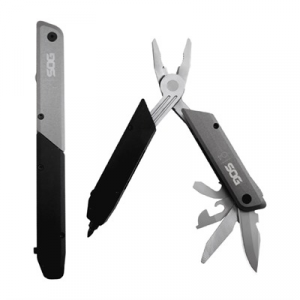 The Baton Q4 from SOG is an amplification of the already remarkable Q3 model. The unit is expandable and adaptable to fit whatever your needs may be. Moreover, the portability is unmatched. At roughly the same size as an ink marker, there's no reason...
---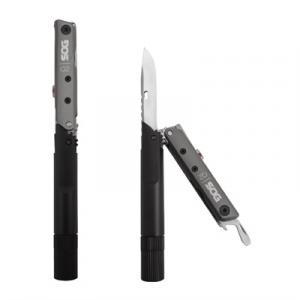 The Baton Q2 from SOG is the perfect multi-tool for people who can't carry larger tools because of dress or to avoid drawing attention. The Baton Q2 is roughly the same size as an ink marker, meaning there's always room for it when you step out the door....
---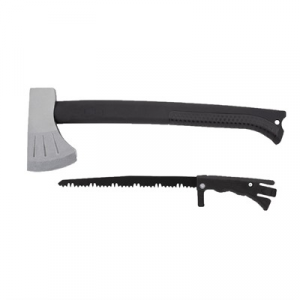 It's called Backcountry Axe for a reason-many actually-starting with its GRN handle with solid fiberglass core, joined to the cutting head for increased handle strength. The SOG Backcountry features a forged head giving it increased strength and durability,...
---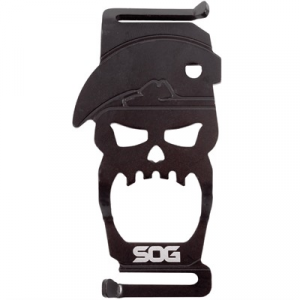 The SOG Bite is a handy little tool based off the SOG MACV skull logo. Whether it's outdoors or at a house party, the Bite is a bottle opener that goes everywhere you go. Weight: 1.00 oz. Blade Length: 3.3" Blade Steel Type: 410 Simply put it into...
---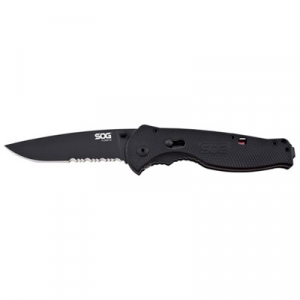 The Flash II has got to be one of the coolest knives we've ever seen. Forget its wicked-quick blade access, that it handles like a race car on rails, or that it locks up like Alcatraz. It just looks and feels extraordinary. The Flash family of knives...
---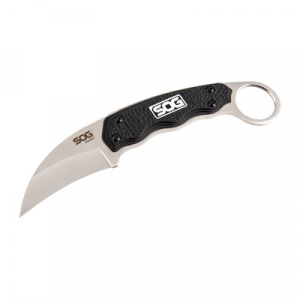 Designed to handle multiple uses including personal protection, utility tasks, and more, the SOG Gambit is built to perform at all times. With a comfortable handle and a unique, functional blade, the Gambit is also a great knife for the outdoors. Mfg:...
---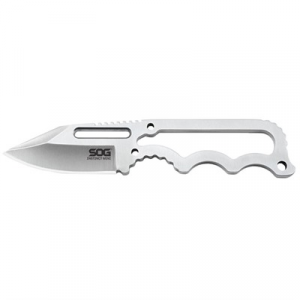 There's a feeling and intuition that comes when you're in situations that demand your full attention. The Instinct is a compact, wearable fixed blade knife that is made just for those times. FINISHSATIN POLISHED BLADE SHAPECLIP POINT EDGE TYPESTRAIGHT...
---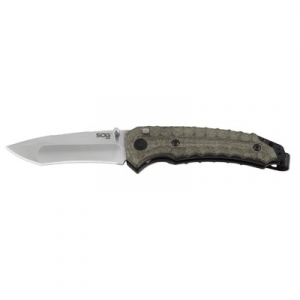 SOG partnered with Kiku Matsuda, one of the foremost tactical knife designers and blade grinders in Japan, to produce a line of knives. Together, they have created one of the most unique, striking, and functional blades available. This folder features...
---