Brand A-Z
Smith Wesson (1 to 10 of 67)
---
---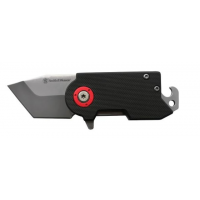 Smith & Wesson Camp & Hike Benji Folding Knife 1.5in 8Cr13MoV Stainless Steel Blade G-10 Handle. This all-in-one pocket knife money clip and bottle opener fits cleanly into the coin pocket of your favorite jeans so youre always prepared.
---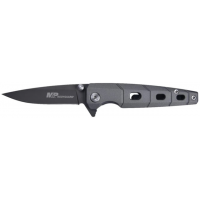 Bodyguard Ultra Glide Folding Knife 2.6in 8Cr13MoV Steel Blade 3.5in Rubberized Aluminum Handle. Whether you need a solid lockback design special purpose tactical folder concealable fixed blade self-defense tool or a multi-tool we have the product for...
---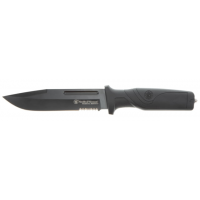 Smith & Wesson Camp & Hike Boot Knife 3in 8Cr13MoV Steel Blade 3.25in Polymer Handle FDE 1100072. The handle is rubberized and textured to ensure secure grip. Sheath Included with Steel Pocket Clip. Overall Measurement of 6.3inches with Blade Length of...
---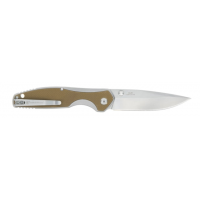 Cleft Spring Assist Folding Knife 3.4in Clip Point 8Cr13MoV Stainless Steel Blade Stainless. Complete with a belt clip and thumb stud this boldly distinguished and ruggedly handsome pocket knife is built to handle your toughest tasks with ease.
---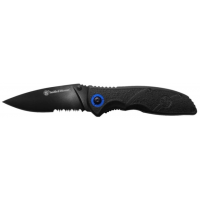 Smith & Wesson Clip Fold Liner Lock Combo Knife 3.2in 8Cr13MoV Steel Blade 4.5in Polymer Handle. Partially Serrated with thumbstuds and handles having mild texture. Pocket Clip Integrated with Lanyard Hole to provide options for multiple carry options....
---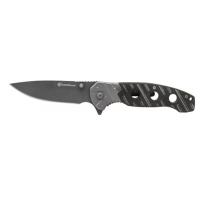 Smith & Wesson Camp & Hike Clip Fold Liner Lock Knife 3.35in 8Cr13MoV Steel Blade 4.6in G-10 Handle. The handles are made from textured G10 with steel bolsters with a solid grip. The included pocket clip and integrated lanyard hole provide several carry...
---
"Smith & Wesson Copperhead Small Fixed Blade 2.25 in 7CR17MOV Stainless Steel Black Rubber. 25 Blade Ti-nitride Coated Full Tang Rubber Handle Thumb Jimping Polyester Sheath."
---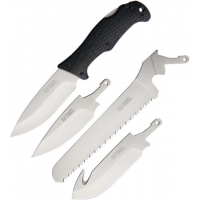 Smith & Wesson Camp & Hike Copperhead Switch-it Fixed Blade 3CR13MOV Stainless Steel Polymer 1085937. It Comes Equipped With 4 Blades That Can Be Quickly Changed To Suit Your Needs. A Lock Back Mechanism Releases The Blades Which Pop Out And Snap Easily...
---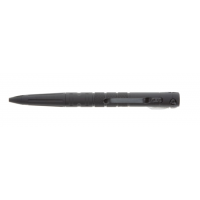 Smith & Wesson Camp & Hike Folding Pen Knife 1.5in Stainless Steel Blade 4.3in Aluminum Handle. The fine blade aluminum construction and ball-point pen give you precise control no matter your medium to withstand extreme conditions.
---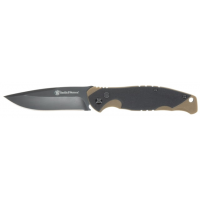 Smith & Wesson Freelancer Folding Knife 3.5in 8Cr13MoV Stainless Steel Blade 4.6in G10 Handle. Break away from finger flippers and thumb studs for a smooth snap-open pocket knife that fits your every day carry needs.
---