Brand A-Z
Smc (1 to 8 of 8)
---
---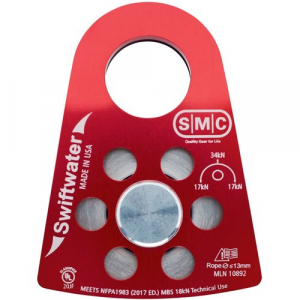 In recognition of the unique requirements found in Swiftwater Rescue, SMC has created an entirely new pulley for 2005. This aluminum pulley weighs 6 oz. and features a 2" sheave. The anodized aluminum sideplates feature a series of holes which help to...
---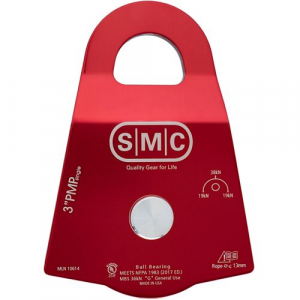 The SMC PMP is a rescue size pulley that is designed for use in serious rigging applications. Featuring unique shaped sideplates that maximize the effectiveness of the Prusik hitch as part of a progress capture device, its compact size in combination...
---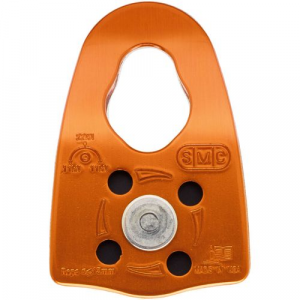 This is the lightweight rescue pulley you've been waiting for. The SMC CRx 1" Pulley is incredibly strong, yet weighs a mere 1.8 ounces. Easier to carry in your life jacket pocket or swiftwater rescue kit than other, heavier pulleys. The pulley works...
---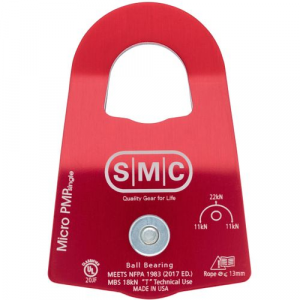 The light weight and compact size of the Micro PMPs make them ideal for weight conscious trekking, remote rescue or confined space use, especially when reliability, performance and function are important. The wide base design maximizes the effectiveness...
---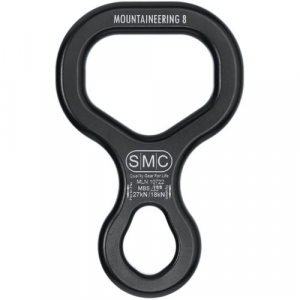 Easy to rig and handle when wearing gloves, this descender has smooth action on belay or rappel. Works well with either single or double ropes from 8mm to 12.5mm. Additional friction is gained by increasing the number of wraps. Carabiner hole can be used...
---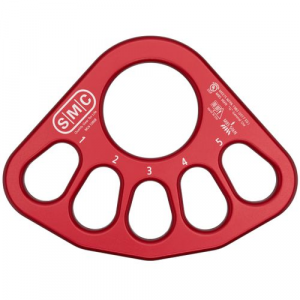 Rigging plates are indispensable and help make setting up a rope system quicker and safer. SMC's Rigging Plate is half the size of the bigger plates on the market yet it is just as strong. Features a single, large circular center hole that accepts numerous...
---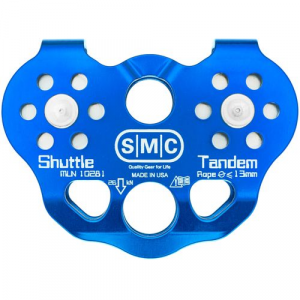 The SMC Shuttle Tandem Rope Pulley is designed for use in Tyrolean traverses, modest-length zip lines and other mountaineering and rescue applications that utilize rope. Uses four high-efficiency sealed stainless steel ball bearings and is designed...
---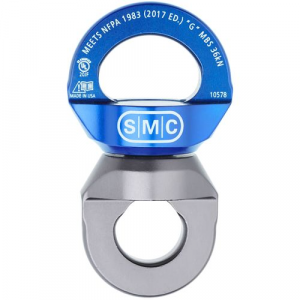 The SMC Rescue Swivel is built around a heat-treated steel axle and a sealed high efficiency ball bearing to ensure flawless rotation during even prolonged and difficult raises in severe rock, mountain and rescue conditions. The holes are sized to work...
---