Brand A-Z
Sawyer (1 to 10 of 23)
---
---
Use these Sawyer 64 fl. oz. Water Filter Squeeze pouches together with the Sawyer Squeeze water filter (sold separately) to make potable water while you're backpacking.
---
Before heading out on a camping trip be sure to pack a container or two of the Picaridin Continuous Spray Insect Repellent. This virtually odorless repellent has been formulated to protect against mosquitoes, ticks, and biting flies. The spray is also...
---
Forget that greasy feeling and applying sunscreen every two hours. Sawyer's Stay-Put(R) formula uses a "Breathable Matrix" for even more protection and comfort. While the typical sunscreen just sits on top and is absorbed by the skin's top two layers,...
---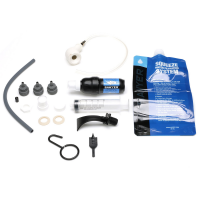 Ideal for backcountry treks with a large group of campers and emergency preparedness, the All-in-One Squeeze Water Filtration System provides an easy-to-use, portable, and high-flow water filtration system that can be used in a variety of situations....
---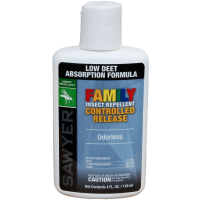 Keep the whole family safe from mosquito- and tick-borne illness with Sawyer's odorless, non-greasy, and effective Family Controlled Release Bug Repellent. . Utilizes an advanced micro-encapsulated mechanism that reduces the rate of DEET absorption by...
---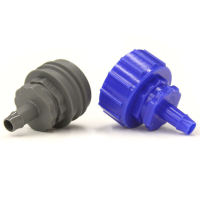 Ideal for minimalist hikers and backpackers looking to pack as little as possible, the Sawyer Inline Hydration Pack Adapter lets you filter water directly from your hydration reservoir. . Easily turns your Sawyer Squeeze Filter into an inline filtration...
---
Field-tested Sawyer Jungle Juice offers proven effectiveness against pesky bugs for up to 10 hours.
---
Sawyer Jungle Juice 100 pump spray insect repellent offers proven effectiveness against pesky bugs.
---
From backcountry to international travel to emergency prep, enjoy filtered drinking water wherever you roam with the ultra-compact, lightweight, reusable Sawyer Micro Squeeze water filtration system.
---
Weighing only 2 oz. and sized to fit in the palm of your hand, the Sawyer Mini water filter is one of the lightest, most compact filters available, and you can use it to drink straight from a stream.
---