Brand A-Z
Rottefella (1 to 6 of 6)
---
---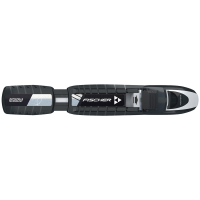 These versatile, highly functional and reliable BC bindings feature user-friendly exit/entry, excellent stability and ski control thanks to very wide housing (56mm). . . . Step-in mechanism for easy entry and exit, clicks when binding is closed properly....
---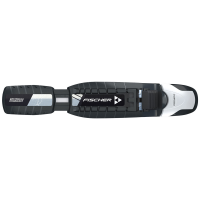 FISCHER BCX Magnum NNN Cross Country Ski Bindings. . . . These versatile, highly functional and reliable BC bindings feature user-friendly exit/entry. Excellent stability and ski control thanks to extra-wide plate (67mm). . . . Extra-wide 67mm plate...
---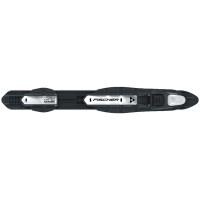 This Touring Classic binding features a wide housing for a great balance in all skiing conditions, a very user-friendly automatic step in/out mechanism, and allows individual adjustment thanks to the Nordic Integrated System (NIS). . . . NIS is easy...
--- The new Rottefella NIS Auto Touring combi replaces the venerable T3 and T4. Compatible with the NIS system ski. The new Touring Combi is optimized for both classic and skate styles. Skis and bindings are shipped unmounted and unadjusted. Skis, boots and...
--- The backcountry version of the NNN binding stands up to harder use and more-aggressive turns. Durable, and simple to use-ideal for backcountry conditions. Step-in design; releases with a prod from your ski-pole tip. For use only with NNN BC-compatible...
---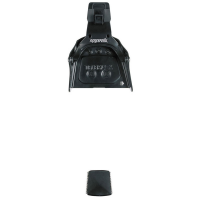 This 3 pin binding is designed for telemark and backcountry skiing. Its heavy gauge high sidewalls provide tremendous strength and durability, while a reinforced steel flat bail keeps your boots firmly in place. . . . 3 pin binding for telemark and backcountry...
---
Accommodates all boots with Rottefella (No Suggestions) soles, will not accept nan touring or race soles. The only backcountry system binding on the market, (No Suggestions) binding is stronger than regular nan binding to withstand Rigors of back-country...
---
Affordably-priced screw-in NNN binding for skis that do not have an NIS mounting plate. Manual open and close.. Mounting screws included..
---
Material: plastic, steel. Compatibility: Rottefella Freedom binding. Recommended Use: touring, freeride. Manufacturer Warranty: 1 year.
---
Synthetic P-Leather upper for durability and longevity. Anatomic foot bed provides good support and stiff midsole procides needed ski control. Rottefella NNN-BC sole works in all NNN-BC system bindings, manual or automatic. Alpitex waterproof breathable...
---
Binding Compatibility: NNN-BC. Closure: lace, zipper, hook and loop. Liner: Comfort Guard. Sole Material: Rottefella BC. Claimed Weight: 1lb 1.46oz.
---